Mothercare, Barbour and Surfdome are among 100 retailers to sign up to Peoplevox, which claims to offer a warehouse management solution that rivals Amazon's.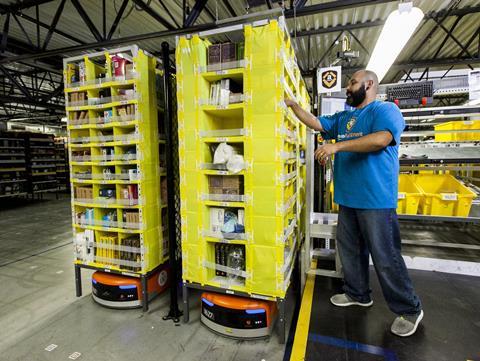 Peoplevox has raised $6m (£3.9m) in an investment round led by Index Ventures and supported by former Asos executive Jon Kamaluddin as it seeks to help ecommerce firms modernise their warehouse operations.
Peoplevox will use the funds for further product development and to expand its team in London and internationally.
Peoplevox's system aims to enable ecommerce businesses to compete with Amazon in a global market worth $1.8tn (£1.2tr).
Over the past decade Amazon has perfected its warehouse management system, making it difficult for ecommerce retailers to compete on order fulfilment, according to Peoplevox.
Peoplevox's solution will manage all the processes that occur within a warehouse, from receiving an order to the point of dispatch.
It claims to be four-times faster than traditional warehouses and provides live stock-updates to eliminate overselling.
Jonathan Bellwood, founder and chief executive of Peoplevox, said: "We're now seeing many of the companies that were at the forefront of the ecommerce revolution five to 10 years ago, being severely hampered by the legacy warehouse management systems that they implemented early on.
"As consumer appetite increases, so do expectations for fast and efficient delivery and service.
"Our software is already helping companies run their ecommerce warehouse far more effectively, enabling them to compete with Amazon for order fulfilment efficiency."
Amazon's latest warehouse