The London Gateway Logistics Park Supply Chain Initiative of the Year was awarded to Dixons Carphone, which made its merger a logistical triumph.

History has shown that mergers are a risky business and all too often smashing two major companies together leads to problems for both.
The merger of electricals retailer Dixons and telecoms specialist Carphone Warehouse in 2014 had its fair share of critics, but it has defied the sceptics and delivered on its promises.
Key to that success was the consolidation and integration of Carphone Warehouse's Wednesbury-based operations with Dixons' distribution centre in Newark – a major construction project and recruitment programme that was completed without a single disruption to ongoing customer service or operational slowdown.
For the judges, the "sheer scale and ambition" of the initiative meant it was the standout entry in this category "by a country mile".
The home services and logistics team began planning in May 2014 and was set a series of clear objectives: to create a consolidated, scalable supply chain; to make in excess of £5m in savings; and to complete it in just 18 months.
At the heart of the project was a major expansion of the Dixons' site to create the Knowhow Newark campus. The construction work alone included 12km of new racking, a five-floor Carphone Warehouse stock warehouse and a 24,000 sq ft extension to its repair lab.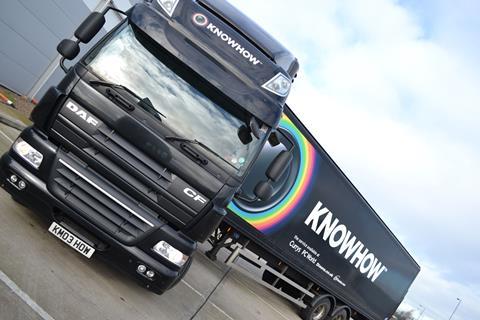 Near flawless
Many employees were affected and a relocation, training and recruitment programme ran alongside the expansion project. About 70 staff members from Wednesbury remained and an additional 590 were recruited.
One judge said: "It was executed near flawlessly. To have everything heading in the right direction, more options for customers and to exceed operational synergies is impressive, but what blew me away was how quickly it was done.
"It has caused us to look at our business and see if our plans are ambitious enough"
"It has caused us to look at our business and see if our plans are ambitious enough."
The results speak for themselves, with the repair lab able to more than double its repairs from 12,000 per week to 26,000.
The online operation was able to process more than 6,000 orders in one day just two days after the transition. In its biggest week it managed 46,818 orders – an increase of 10% year on year.
The real acid test was a high-profile product launch for which Dixons Carphone aimed to make a splash with customers. It was a clear success.
Customers are also reaping wider rewards through extended delivery cut-off times, Sunday delivery for Currys/PC World and Carphone Warehouse online channels and an increased Dixons pay-and-collect capacity.
On top of that, the project smashed its savings target.
"To do this and not disrupt the business, in fact, do the opposite and deliver great results, is a case study in supply chain excellence," one judge said.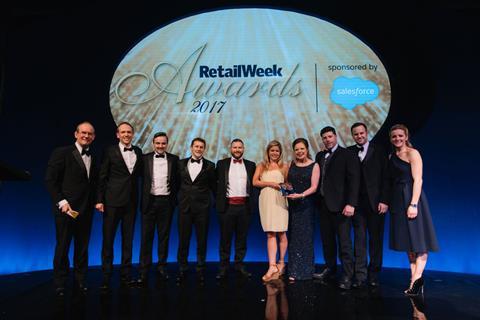 Mark of Excellence: Farmdrop
Founded by friends around a kitchen table in 2012, Farmdrop impressed the judges with its decision to run a 100% electric home delivery fleet.
For the retailer, which describes itself as an online farmers' market, making as little impact as possible on the environment is a priority.
But it faced challenges varying from battery range to enable all-day deliveries through to overcoming lack of refrigeration in vans.
The retailer came up with smart solutions to the challenges – solutions that were both in keeping with its ethos and efficient from a supply chain perspective.
DP WORLD LONDON GATEWAY LOGISTICS PARK

The best connected, most integrated logistics services space in the UK – managed by a team of experts who can work with you on bespoke solutions to your supply chain and property needs.
The London Gateway Logistics Park is the smartest place to grow your logistics operations – and your business. On the doorstep of London and its rapidly growing population, and with outstanding connectivity by road, rail and sea to the UK and Europe, this is the best location.
The ability to achieve planning consent for warehouses on the site in fewer than 28 days – and space to grow at your pace – means the Logistics Park is fast, flexible and unlimited when it comes to opportunity. Londongateway.com/logistics-park