PAID FOR POST
The Hermes Supply Chain Blog on Retail Week
Following on from 2016's peak trading period, Hermes' Ashley Walker assesses the delivery sector's performance and spreads the good news.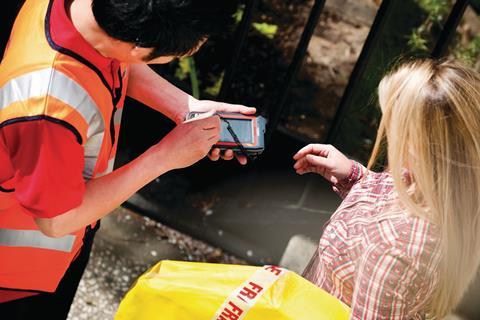 So, once again it seems that the retail and home delivery sectors enjoyed a successful peak trading period despite some parts of the industry predicting otherwise. Unlike Christmas 2014, when the delivery industry made the front pages of several tabloid newspapers accused of "ruining Christmas", this time the majority of the sector seemed to get it right. Sadly, that kind of good news doesn't make the headlines.
So, what was different this year? I asked my colleagues from Hermes as well as members of the wider industry what they thought and here are a few of the responses I received:
Preparation
Practice makes perfect and the industry has had several years to get used to the continuing rise of ecommerce and the need to handle increased volumes every year. This year our volumes were up 15.7% on 2015. Preparing for peak now starts at the end of January for most of us and planning is absolutely key.

Investment
As a sector there is an acceptance that in order to continue to meet the demands of the ecommerce market we must invest in our infrastructure, people and technology. This year we will be further strengthening our infrastructure, which includes the opening of our 270,000 sq ft Midlands Super Hub in Rugby.


Working together
By developing closer relationships with their retail customers, delivery companies have been able to better understand the key drivers and challenges that they face. Joint planning and regular communications about any changes that might impact operations is absolutely necessary.

Black Friday Week
Many consumers are taking advantage of the week-long promotions to do some or all of their Christmas shopping

Ashley Walker, Hermes
The increasing popularity of this US phenomena, particularly online, has impacted the peak period greatly. Many consumers are taking advantage of the week-long promotions to do some or all of their Christmas shopping, rather than waiting until later in December. This has allowed the industry to spread the volumes more evenly and start earlier. Our busiest day this peak period was actually Friday December 2 when we processed 1.56 million items.
The weather
It was relatively good throughout the UK, apart from heavy snow in parts of Scotland. As a result, our vehicles could get to the hubs and depots on time and our couriers didn't face any weather-related delays.
Hard work
The commitment and dedication of the people in our industry, at all levels, is extremely impressive. They play a vital role in ensuring that the peak period runs smoothly.
In conclusion, whilst it is important that the sector doesn't rest on its laurels, I do feel that we should recognise our achievements when things have gone well, even if the tabloids do not! Therefore I congratulate each and every individual working across the retail and home delivery industries for another highly successful peak period. Now, let's get planning for Christmas 2017!
Ashley Walker, head of central operations at Hermes UK