PAID FOR POST
The Hermes Supply Chain Blog on Retail Week
Hermes' HR director Jill Maples on how to increase business productivity by pushing staff engagement up the agenda.
After more than 20 years in businesses such as First Direct, Telefónica O2 UK, Morrisons and now Hermes, I take pride in nurturing fulfilled and engaged workforces.
I am a firm believer that a happy team will always deliver the best results.
I was therefore concerned to read a survey commissioned by Personal Group that revealed a whopping 48% of UK employees are not happy in their jobs.
"A whopping 48% of UK employees are not happy in their jobs"

Jill Maples, Hermes
In addition, the study showed only 52% of respondents claimed to be working as efficiently as possible, which confirms my earlier point.
Meanwhile, the research found only 39% of junior team members feel positive about whether their job is important and worthwhile – certainly cause for alarm.
From the top down
This statistic reiterates the importance of keeping all staff engaged and motivated, from board members right down to employees in junior positions.
To achieve this goal, HR must have full visibility and a solid understanding of how each element in an organisation operates and what it wants to achieve.
It is also fundamental not to sit in an ivory tower; HR must engage with the business and understand what is important. Is it talent and succession, driving a performance culture, or leadership?
From there, draw up a list of priorities to fit business requirements, which could range from payroll and self-service HR for managers to health and wellbeing initiatives, apprenticeships and leadership development.
In light of this, I thought I would take this opportunity to share a couple of initiatives we have implemented at Hermes to boost engagement.
Nurturing leadership
One project already proving successful is the introduction of leadership programmes for field staff.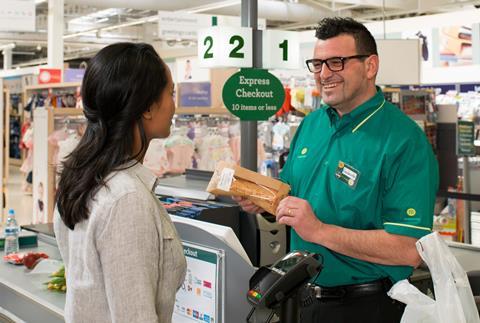 When I joined Hermes, we did not have a standard leadership programme for new managers who were joining the business or had been promoted.
We have created something that gives them basic skills around leadership, performance management and conduct, as well as how to engage with and motivate staff.
We have received fantastic feedback from across the organisation and will definitely continue with this moving forwards.
Peak perks
Secondly, the peak season is undoubtedly the busiest and most demanding time of year for our team, so we wanted to show our support and appreciation for their efforts.
We introduced a 'peak treats strategy', comprising massages, fruit and pizza deliveries, discounted gym memberships and 'employee of the week' awards for depot staff, all of which had a significant impact during the run-up to Christmas 2016.
"It really is the little things that make a difference to people"

Jill Maples, Hermes
We made sure to include treats that people specifically asked for and the team were full of gratitude. It really is the little things that make a difference to people.
In conclusion, all businesses – including retailers – should be investing to boost employee engagement levels.
Each team member – whether they work in head office, on the road, on the shop floor or in a warehouse – has an important part to play in any future success. And their happiness directly correlates to productivity and results.