The Retail Week Supply Chain Summit on May 22 and 23 will focus on cutting-edge strategies and best practice – factors that Dixons' logistics head says are finally being recognised by retail bosses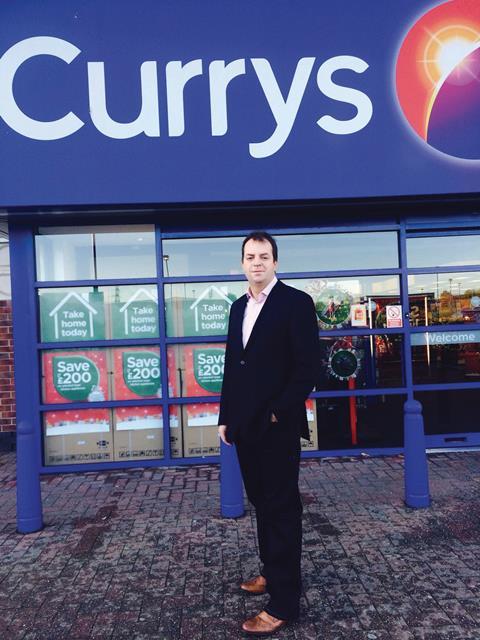 Tim Allinson, UK logistics director for Dixons Retail since 2009, is feeling rather relieved. After 26 years in the supply chain business, including a nine-year stint at Tesco, he says the retail industry is finally realising what a crucial role his area of expertise can play, not just in terms of cost savings, but in customer acquisition and retention.
"Customers now want to order from anywhere at any time"

Tim Allinson, UK logistics director for Dixons
"I think people get it now – they realise it is important," Allinson says. "The chief executives and financial directors probably always realised, but now the rest of the board, and the marketing directors in particular, get it too."
This new recognition will be one of the themes Allinson will discuss at the forthcoming Retail Week Supply Chain Summit, as part of a panel session that sits in an extensive programme covering every element of the end-to-end retail supply chain. He explains that supply chain's new status is born of a realisation by those in retail that it is not just one part of retailers' strategies, but a critical weapon to take on competitors and ensure commercial success.
"Customers now want to order from anywhere at any time and they want the flexibility of collecting the product from different places, be it the store through click-and-collect, delivered to home or office, or to drop-boxes placed in strategic places," he says. "This flexibility in ordering and collection means that the supply chain is more important than ever. In fact, it is so important it is a strategic weapon. How nimble, reactive and flexible you are can be the reason why someone will use your service or buy from you. If you get it right it can give you the edge."
Some would argue there is another key driver behind board members scrutinising supply chains with new urgency. Events such as last year's horse meat scandal and the Bangladesh factory collapse damaged certain retailers' reputations and thrust retail sourcing into the spotlight.
Allinson concedes that PR is an important factor and has an impact on customer satisfaction. "I am not going to comment on other retailers' issues but, of course, when it goes wrong and availability is impacted, systems don't work or customers don't get what they want, they go somewhere else. And with social media, a bad experience is amplified exponentially and it moves so fast it is difficult to contain it. So yes, there is awareness that getting things wrong is more public than it once was."
Supply chain reaction
Allinson admits that he would never have believed how crucial his role, and the performance of Dixons' supply chain, would become to the retailer's image when he first started. "You can get a massive amount of good publicity when good things occur and the customer gets a great experience. For example, when someone orders a washing machine at 8.45pm and the next morning they have the machine installed and a great service, that can be really powerful when someone tweets about it or writes a blog," he explains. To ensure those positive customer experiences happen, Allinson says sophisticated technology and forward-planning is crucial, especially when dealing with peaks in demand.
"Technology is crucial for forecasting," he says. "When we hit peak we need to have a complete overview of what we are doing, what we will need and where. Our view is that whether you are ordering a memory card or a fridge freezer, we treat that as one unit.
"That said, the bigger the unit, the more space it takes up and the more costly it is. So we need to get our forecasting right. One of the reasons we were recognised as Team of the Year at the Hermes Retail Week Supply Chain Awards last year was how we do this, coping with huge peaks in demand cost-effectively."
Another critical factor in Dixons' Team of the Year win was a change in the skillsets recruited for and developed in-house, according to Allinson, who is a strong advocate of developing supply chain talent for the future. "[At Dixons] the headcount is about the same, but the skills have changed. It is not just about having data skills now it is about applying that to the retail context," he explains.
In an effort to develop such skills, Dixons has started the Warehouse Apprenticeship Programme in Newark, Nottinghamshire. The 12-month programme is designed for both new and existing staff, and enables 40 apprentices to gain new skills while working and earning.
"We are also working with the Novus Trust and taking a graduate from Huddersfield University," adds Allinson. "And for existing staff, continual training and support is crucial. Technology moves very fast, as do expectations. So we monitor what is out there, what can help us do our jobs more easily and cost-effectively, and ensure the team understand what they are using and how to be more effective."
The role of logistics and supply chain bosses has also changed completely, Allinson observes. "Leadership is more important than ever. How we set targets, how we communicate what we want and how we take people with us and motivate them – these are crucial attributes. People can order at random times at short notice and you need your team to know what is expected of them to respond to that successfully."
Rather than seeing these new customer demands as intimidating or as insurmountable obstacles, Allinson believes now is the most exciting time there has ever been to work in supply chain. As a result, the talent that can be attracted is better than ever before. It may have taken a while, but Allinson is convinced that his area of expertise now has the recognition it deserves.
"What a great place supply chain is now to come for a career. It always has been for those of us in it, but in industry generally it has a lot more gravitas now than it once had," he concludes.