Amazon has filed a patent for drone deliveries from moving vehicles including spaceships, trains, cars, aircraft and ships.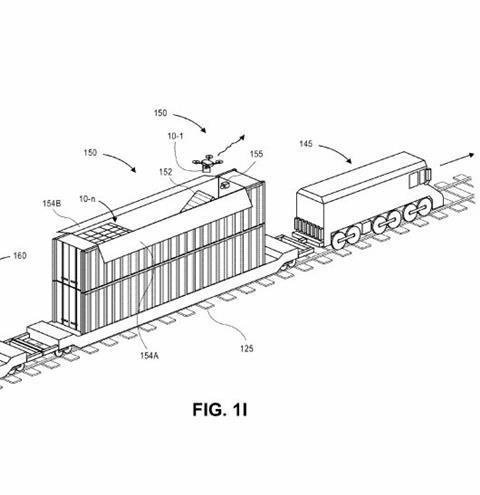 The mobile fulfilment centres are designed to serve areas where increased demand is anticipated due to anything from a lengthy spell of good weather, a natural disaster, or a unique event such as a local sports team winning a championship.
In the US patent application, Amazon has envisaged a system where products can be delivered by drone from shipping containers attached to moving vehicles.
The shipping containers could include a robotic arm and a system for launching or retrieving the drone.
Amazon stated the vehicles may include spacecraft because the patent is for powered vehicles that "may be configured to travel in the air, or on land or sea, or within the physical universe beyond the Earth's atmosphere (e.g., outer space)".
Such a system ties in with the ambitions of Amazon founder Jeff Bezos, who owns private space travel company Blue Origin, and believes the Earth needs to be protected by moving "heavy industry" to space.
Amazon also envisages the travelling fulfilment centres could go to locations based on past histories of purchases.
The rendezvous points would be selected according to a number of algorithms for determining the shortest path between points.
Amazon made its first ever drone delivery in Cambridge in December, which involved the delivery of an Amazon Fire TV stick and bag of popcorn to a nearby customer.
However, the etailer is facing a number of regulatory hurdles before it can make drone delivery a mass-market proposition.