Supermarkets are fighting back against local authorities that are making them shell out around £200m in business rates on in-store cash machines.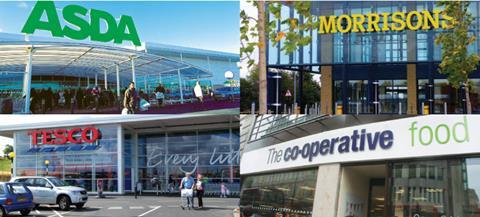 Grocers are expected to lodge thousands of claims against councils across the UK following charges relating to 8,000 in-store ATMs.
The Valuation Office Agency formerly assessed the levy as part of a store's overall rating, but new laws were introduced in 2013 that changed the way the rates were imposed.
The number of ATMs liable for business rates has rocketed from just over 3,000 to almost 12,200 in less than five years, with each machine liable for an average of £3,600 in annual business rates.
It contributes to a total of around £26bn generated by local councils every year through business rates. The huge sum makes the levy a bigger money-spinner than fuel duty.
Now big supermarket chains are challenging the ATM claims through valuation tribunals, the Financial Times reports.
Head of rating at property agency Colliers International, John Webber, told the Financial Times that their appeal amounted to around £200m and fights charges issued between 2010 and 2017.
The identity of the liable party, the supermarket or the bank, depends on the agreement penned between the two. Many of the current claims relate to ATMs that are branded under the name of the supermarket.
Family stores and chains both affected
Paul Turner-Mitchell, an authority on business rates, said the problem was affecting small family stores as well as the chains.
He said: "While the big supermarket operators might be able to swallow the costs of these rates bills while they wait for their appeals to be heard, imposing these charges on small convenience stores and backdating bills for up to five years could be enough to force their closure.
"As a minimum this is likely to lead to the removal of the ATM machine, denying access to cash to those in rural communities."
A spokesperson for the British Retail Consortium added: "This is a matter of rating law and practice. The Valuation Office has decided that ATMs should be assessed separately to core retail premises, which has resulted in a number of supermarkets in England and Wales receiving notification bills from local authorities.
"We understand from our members that they will be assessing these on a case-by-case basis and considering their grounds for appeal."