The busiest trading period in the retail calendar is here and the big four grocers will need to counter the effects of inflation and shopper patterns.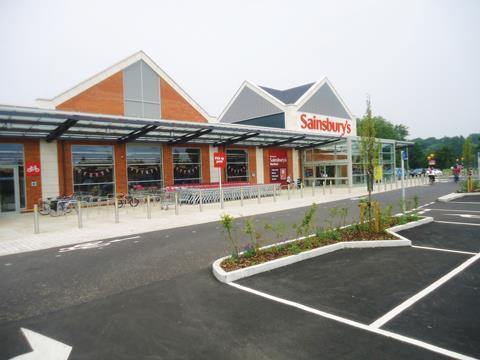 Why are we talking about this now?
Christmas is just days away and the supermarkets will be pulling out all the stops as shoppers snap up their final essentials for the big day.
Who is set to win out of the big four?
Mintel's Richard Perks is going by the current like-for-like sales growth ranking, which places Sainsbury's first, then Asda and Tesco, with Morrisons lagging behind.
He says: "I don't see much change in the rankings. Sainsbury's has been strengthening its entry- and upper-level products without undermining quality. It's a strong business and I think the momentum over Christmas will continue."
Will it be bigger this year than last?
Research from Conlumino indicates that total Christmas spending will grow by just 0.5% on 2011 and most of the extra spending will be on food. "The good news is there will be retail growth this year, the bad news is it will be minimal," says Matt Piner, lead consultant at Conlumino.
But volumes may be hit as, according to Conlumino, 65% of consumers believe food for this Christmas is more expensive than last."Gifts and fripperies will be hit, as consumers prioritise turkeys over tat," Piner says.
"Rising food prices mean these bills account for a big chunk of people's budgets."
Sainsbury's group commercial director Mike Coupe says he thinks Christmas will be bigger than last year, but that food shopping will be "squeezed" time-wise because the big day falls on a Tuesday.
This means grocery's expected biggest shopping day, December 23, falls on a Sunday and large supermarkets will be subject to trading hour restrictions. But he still thinks the 23rd will be "the busiest ever day in grocery retailing".
How are grocers trying to attract customers?
The supermarkets have been knocking down prices or offering deals across seasonal food and drink, despite rising food inflation.
They are also open for longer over the period, with all Tesco Extra and Superstore formats open for 24 hours from December 20, and a selection of Sainsbury's and Asda stores also open 24 hours. Other Asda stores and Morrisons shops have extended opening times for around two hours over Christmas.
The grocers have also been creative with their marketing.
Tesco last week launched a social networking Twitter game, while Sainsbury's has featured interactive light-up Christmas posters at bus stops.