Former Vodafone director Peter Bamford enlisted as the fashion group readies to unveil £400m IPO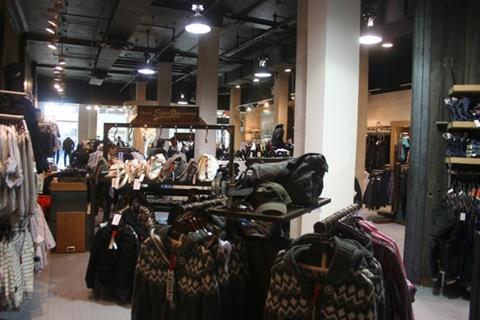 Fashion specialist Supergroup has hired former Vodafone director Peter Bamford as chairman ahead of an IPO. as revealed by Retail Week.
The retailer - owner of young fashion brand and chain Superdry, and Cult Clothing - is expected to unveil plans for a £400m float on the main market in the next few weeks.
Bamford was Vodafone's chief marketing officer from 2003 until 2006. He was also Vodafone chief executive for northern Europe, the Middle East and Africa, and also held senior positions at big retailers including Kingfisher, Tesco and WHSmith.
Supergroup targeted Bamford for his strong global retailing background and experience, according to a source familiar with the situation. His arrival will help establish the governance structure necessary for a shift from private to quoted status.
Bamford said: "SuperGroup is one of the fastest growing UK, International and internet retailers. I am very impressed with what the company has achieved and I look forward to working with my new colleagues on the Board to realise the company's huge potential."
Julian Dunkerton, founding partner and chief executive of SuperGroup added: "It is a great privilege to have someone of Peter's calibre joining us. His global outlook and vast experience at the highest levels will be invaluable as we move through this exciting new phase of our development."
Supergroup has grown exponentially since it was founded in 1985, and earlier this month reported Christmas sales up 29% compared with last year.
The retailer has been rapidly expanding its international presence, and over the past 18 months has opened shops in Australia, Belgium, France, Scandinavia and the US.
Canvassing of potential investors has revealed strong interest in the business if it proceeds with an IPO, sources said. Seymour Pierce is advising on the listing.
Supergroup is one of a number of retailers considering flotations in the early part of this year including fast fashion retailer New Look.
The New Look board was meeting as Retail Week went to press, where the issue was likely to be discussed.
It also delivered strong Christmas sales and former Tesco director John Gildersleeve became chairman this month.
Last year, New Look drafted in JP Morgan Cazenove, Deutsche Bank and Credit Suisse to advise on an IPO. The retailer could be valued at as much as £1.8bn.
New Look has said that a float is an option, but a source close to the retailer said that no final decision on an IPO had been made as Retail Week went to press.
KBC Peel Hunt analyst John Stevenson said: "While the sector has lost ground this year, reflecting concerns over consumer spending in the face of further tax rises and spending cuts, we believe New Look is still more likely to pursue a flotation rather than a sale."
Other retailers considering floats include online food specialist Ocado.