Superdrug is poised to launch international shipping from its ecommerce platform, with Ireland the first country set to benefit from the service.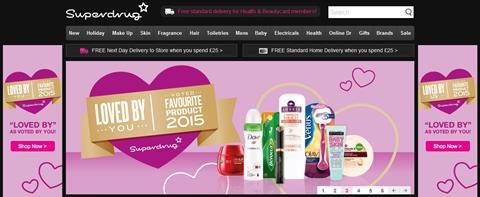 From next Wednesday customers in Ireland will be able to shop online at Superdrug.com and place orders to be delivered directly to their homes or to one of five Superdrug stores in the country. It marks the first time the health and beauty retailer has offered shipping outside the UK.
Superdrug dubbed the move the "next step" in its Customer 360 multichannel strategy. It follows last year's investment into a new ecommerce platform and logistics network.
Superdrug said Irish customers will also be able to become members of its rebranded Health & Beautycard, allowing them to qualify for the retailer's promotions and offers.
Superdrug marketing director Matt Walburn said: "While we've been serving customers in Ireland through our stores for years we've never had the ability to offer delivery or an order-and-collect service.
"This move will help us to offer even more customers the best deals and the latest health and beauty products.
"We opened our first store in Ireland almost a decade ago so we are delighted that this is the first place we're going to launch international delivery."