The Chancellor is expected to unveil a relaxation of Sunday trading laws in his Budget, but the move has divided opinion among retailers.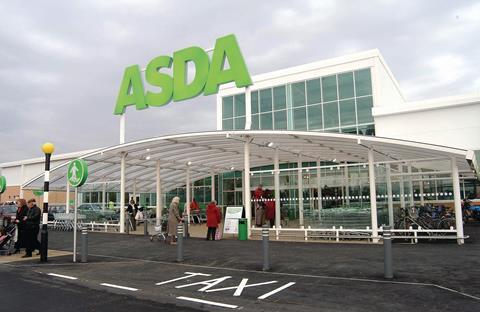 Waitrose managing director Mark Price
Price told Retail Week he could "see a commercial opportunity" for the grocer, but insisted it remained "pragmatic" over the issue.
He added: "We are neither pushing for it, nor resisting it – we will just see what the Government does.
"We've got a less well-developed convenience business than some of our competitors so it would give us the opportunity to open some of our supermarkets for more hours to compete against some of them. In that sense I'm sure there is some additional trade to come maybe, but then you've got to think about the cost of operations.
"We'll wait and see what the Government does and then respond accordingly depending on what the best commercial outcome is, but I can see a commercial opportunity for Waitrose."
Marks & Spencer chief executive Marc Bolland
Bolland had no strong feelings. He said this morning: "We've not been part of an extensive lobby. We'd use it in stores in catchment areas where it's wanted. We would apply judgement."
Next
Next boss Simon Wolfson has been a vocal advocate of extending Sunday trading hours and was one of those who called for the temporary extension during the London Olympics.
A Next spokesman said: "Next has always been pro longer Sunday trading, as it's good for customers, especially those unable to shop on weekdays. It also creates jobs, gives employment at weekends to those who want it and makes management of the Next Boxing Day Sale much easier, when it falls on a Sunday."
Morrisons
Morrisons said it supported the idea of a "sensible change" in opening hours. A spokesman said: "Many customers tell us that they would appreciate a relaxation of Sunday trading hours. On Sundays, they can shop online or place a bet at a high street bookie but sometimes they can't visit their local supermarket. So we support the idea of a sensible change of opening hours."
Asda chief executive Andy Clarke
Clarke has been a vocal supporter of extending Sunday trading hours and called the expected move to relax the laws "common sense".
He added: "40% of non-Sunday shoppers also tell us they would make use of extended opening times, citing flexibility, less crowding and work commitments as reasons for shopping on Sundays.
"Currently, customers pay more on Sunday evenings because they are forced to shop in small stores where prices are higher. Asda charges one price per product regardless of how it's bought and a relaxation in Sunday Trading means customers will save money, even on last minute top up shops."
Selfridges managing director Anne Pitcher
Pitcher said: "Selfridges is fully supportive of an extension to Sunday trading hours. We are aware that our domestic and international customers expect to find the option of a 24/7 lifestyle, and this includes shopping – be it visiting stores in vibrant cities such as London, Birmingham and Manchester or browsing and purchasing online.
"We strive to provide exceptional experience for everyone that visits Selfridges, and offering them greater flexibility about when they can visit us, from late night shopping to extended Sunday hours, makes complete sense and ensures that everyone is welcome."
House of Fraser chief customer officer Andy Harding
Harding said: "House of Fraser is in favour of any industry change that supports our customers' shopping experience, in terms of providing further flexibility and choice as to how or when they shop, be that through our store portfolio or through our market-leading multichannel proposition."
McColl's chief executive James Lancaster
As boss of one of the UK's largest convenience store chains, Lancaster is not in favour of relaxing Sunday trading laws. "As members of the Association of Convenience Stores (ACS) we support their stance of opposing the proposed changes to the Sunday trading rules," he said.
"From our perspective these changes will not see an increase in wider retail sales but lead to inconsistency and confusion for businesses and shoppers. Many customers tell us that they like the laws the way they are, with fewer than one in 10 people wanting longer trading hours on a Sunday.
"The Government has already extensively considered Sunday trading rules through the Red Tape Challenge, the Retail Growth Review and the temporary extension during the 2012 Olympic games, which saw a decline in overall retail sales.
"Through all of these trials and debates, it has been found that the current Sunday trading rules are an effective and valued compromise for all interested parties."
New West End Company
New West End Company chief executive Richard Dickinson also backed the proposed changes. He said: "Retailers in the West End and Knightsbridge welcome the Government's commitment to review Sunday trading and the opportunity for some greater flexibility on trading hours.
"Retail is an economic driver for central London with over £10bn spent in the two international retail areas each year and we must be able to compete globally and reflect changing shopper trends, particular by giving international tourists the opportunity to shop when they want.
"An extra two hours trading on Sunday would boost central London businesses by £260m each year and provide over 2,000 additional full-time jobs."
The Association of Convenience Stores
ACS chief executive James Lowman said: "Giving local authorities the responsibility for setting Sunday trading hours will lead to inconsistency and confusion for businesses and shoppers.
"In areas where large stores' trading hours are extended, we will simply see the same amount of trade spread over more hours and shifting from small stores to large stores, as was the case when the laws were suspended for the 2012 London Olympics, when overall retail sales actually fell."