Westfield aims to foster retail tech entrepreneurship by opening a co-working, event and tech demo space at its San Francisco shopping mall.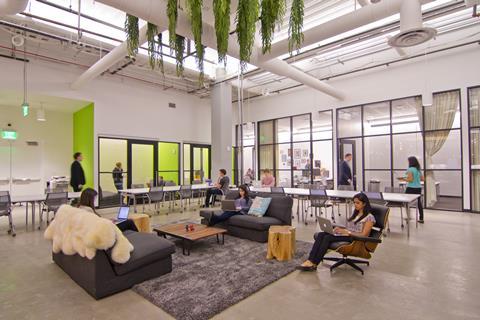 The 37,000 sq ft technology hub is called Bespoke and is split into three areas.
The co-working space offers private offices, shared desks and conference rooms that can convert into pop-up shops. Westfield has dedicated the co-working space to creating "the next big thing" in tech and retail.
The events space has capacity for up to 1,200 people and will host workshops, runway shows, trade shows and consumer events.
Westfield's demo space aims to provide a place where entrepreneurs and brands can showcase their products to potential customers. It features digital walls that Westfield believes will "open doors for unique product demonstrations" and allow beta testing and market research.
Pop-up space
There is also a rentable 3,000 sq ft pop-up shop in the demo space that has been designed to allow retailers to "reimagine in-store experiences".
Westfield has partnered with a number of technology businesses and retailers for the launch of Bespoke.
Partners include fashion retailer Bow & Drape, which is showcasing its online personalisation experience at the pop-up space.
Other partners include non-profit accelerator Fashion Incubator San Francisco, crowd-funding platform Indiegogo and Angry Birds developer Rovio Entertainment.
Westfield Corporation co-chief executive Steven Lowy said: "Westfield San Francisco Centre's location next to Silicon Valley and in the heart of the downtown shopping district perfectly positions Bespoke to serve as a hub catalyst for innovation in the retail tech space."