HMV-owned music chain Fopp opened its first shop in Waterstone's in the book chain's Gower Street store in London on Saturday.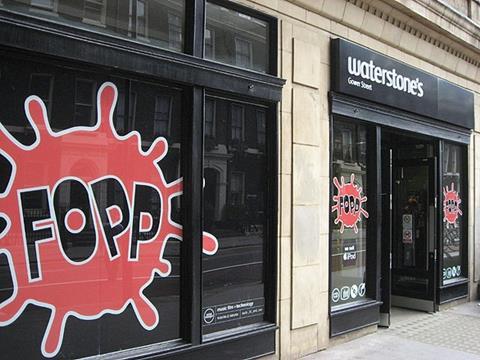 The 2,000 sq ft shop-in-shop is located on the ground floor of the book store and has its own dedicated entrance. Fopp already operates a store in London, in Covent Garden, but this is the first to be opened as a tie-up with sister chain Waterstone's.
The shop will be the 10th to be opened since HMV acquired Fopp from administration in July 2007.
Also this week, HMV Group has merged HMV and Waterstone's marketing departments to deliver "significant synergies" between the chains. Marketing director Graham Sim has been promoted to the new position of group marketing director.