Specsavers hopes to "tip the old optician concept on its head" with the introduction of tablets that aim to revolutionise the customer experience.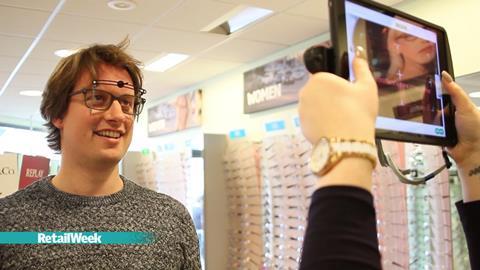 The optician group is piloting the approach in its Brighton store as it tries to move away from having staff sitting behind reception desks.
Andrew Wallbank, store director at Specsavers in Brighton, cited Apple as a "big influence" in the design as the optician seeks to create a friendlier retail experience that is "a lot less formal and more relaxed".
The model will be rolled out across the group's 700 stores nationwide and it is expected to take up to three years to implement.
The tablets are being used to replace reception desks, remove the need for old fashioned rulers when measuring glasses and provide a "magic mirror" that allows shoppers to save pictures when trying glasses to compare and contrast different styles.
Wallbank added: "Alongside the clinical benefits it is also about the retail theatre and ensuring the customer experience is not just good enough to convince them to buy the product, it also excites them about the journey they've been on."