The Co-op has launched a new fascia called Independent Living aimed at the elderly and disabled.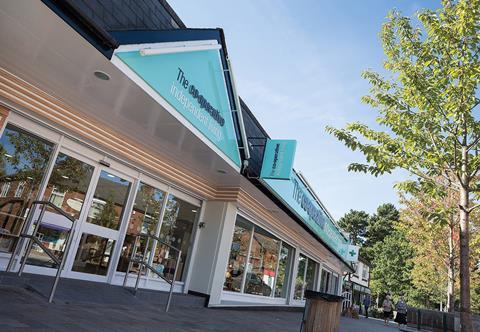 The 3,000 square-foot store in Poynton, Cheshire features a range of products with the aim of keeping its customers independent including mobility scooters and beds, chairs and bathroom products.
The store will feature paediatric and orthopaedic products, wheelchairs and walkers.
The layout of the store is designed to offer customers easy and staff at the store have received specialist training to offer advice to customers.
Shoppers will also be given a free consultation and offered a free delivery and installation service.
The Co-operative Independent Living director John Nuttall said: "The expansion into this area is a natural fit with our Co-operative business. With our new offering we want customers to be able to make informed decisions about their mobility aids and ensure they get the right item that is suited to their needs, first time. This is especially important if they are getting an NHS grant to purchase a product.
"Whether customers have a disability, a chronic condition which means they have functional limitations on their daily life, or they just need a bit of help getting things done, we believe everyone has the right to be treated with the utmost dignity and respect to ensure they get expert advice and practical help."