An "unprecedented" number of high street failures highlights the unsustainability of the business rates regime and risks an "economic impact", Tesco chief Dave Lewis has warned.
As he unveiled Tesco's 10th consecutive quarter of sales growth, Lewis renewed his call for the system to be reviewed.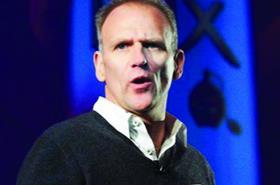 Lewis told Retail Week: "The number of retail failures this year is unprecedented. The pressures are there for all to see.
"We and others have said we need business rates to be reviewed. Constantly taking that amount of money out of bricks and mortar is not sustainable."
Three years ago, Lewis warned the "lethal cocktail" of punitive business rates and rising costs such as the national living wage posed a potentially deadly threat to the retail industry and this is now evident as businesses collapse.
Lewis said he knew reform of the rates regime was difficult for the Government because of the sums of money involved but that continued failures on the high street would jeopardise the revenue stream to public coffers. "Losing businesses in the way we are doing risks an economic impact," he maintained.
Lewis said: "Ourselves and others have all made suggestions for Government to consider."
Tesco operates 1,800 Express convenience stores, typically in high street locations. He said that food retail has been "more resilient" on the high street than other retail categories.
Tesco posts 10th consecutive quarter of sales growth
1

2

Currently reading

Tesco's Lewis: 'Economic impact' without rates reform