Tesco has regained ownership of 21 superstores in a deal with landlord British Land as part of boss Dave Lewis' strategy of strengthening its UK business.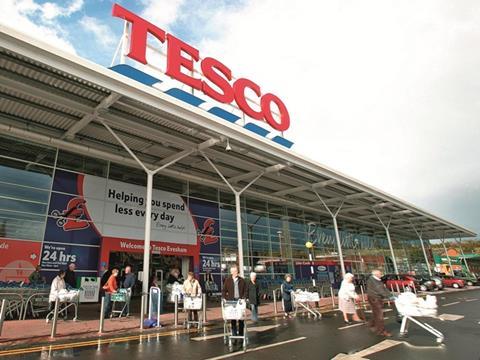 Under the joint venture between the two companies, an exchange of property worth £733m has concluded with Tesco regaining ownership of 21 superstores, while British Land takes over Tesco's stake in three shopping centres, three retail parks and three standalone stores.
As part of the transaction, Tesco will also receive £96m from British Land reflecting the difference in net asset value of the exchange.
Tesco chief executive Dave Lewis said: "Last year we identified the opportunity to increase the proportion of our stores we own as freehold. This transaction with British Land allows us to increase our ownership and thereby insulate more of our businesses from indexed rent reviews. We have a long way to go but it's a transaction which takes us in the right direction. This agreement makes our business simpler and stronger."
The transaction sits in line with Tesco's aim to strengthen its core UK business, while British Land wishes to evolve its retail portfolio and reduce its food store property share.
Charles Maudsley, head of retail and leisure for British Land, said: "This mutually beneficial transaction clearly demonstrates the great relationship we enjoy with Tesco. It plays to our strengths of managing multi-let assets and gives Tesco more control of their standalone portfolio. We see significant opportunity to add value and drive returns through asset management and development."