What's in store for UK supermarket operators during 2011? Natalie Berg, global research director at Planet Retail, reports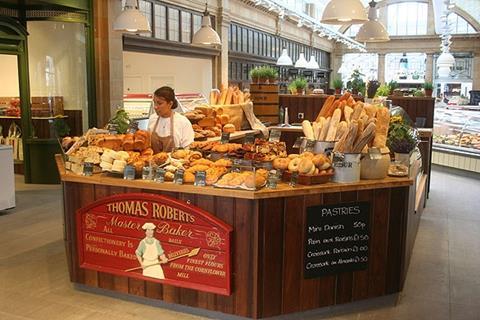 Want to know more?
Visit Retail Week Knowledge Bank for detailed data and analysis
2011 is already shaping up to be an interesting year for grocers. Rising food prices and fragile consumer sentiment have resulted in one of the earliest and most aggressive price wars among the major supermarkets, namely Tesco and Asda. But 2011 will be about more than just price - it will be about offering value for money and driving innovation, both at product and store level. Retailers are already ramping up investment in new format development and within the first month of the year we've seen the introduction of some exciting, quality-driven formats.
The first such format is Little Waitrose, which opened in South Kensington in January. The aptly named store is essentially all the things Waitrose does well (ready meals, fresh pastas, desserts) condensed into a mere 3,000 sq ft of retail space. Convenience is a high margin sweet spot for grocers, a trend Tesco recognised a decade ago when it acquired T&S. Today, convenience is more relevant than ever. Not only are larger sites drying up for the big supermarkets but there is an opportunity to fill high street sites left vacant by banks, estate agents, pubs, and even retailers. Longer term, there are a number of socio-economic factors that will continue to drive growth through this smaller format.
Within the next 23 years, nearly one-quarter of the population is expected to be aged 65 or over. Clearly, this demographic will prefer proximity over bulk buying. But, particularly in the case of Waitrose, let's not forget that there are an increasing number of cash-rich, time-poor consumers who are willing to pay a premium for the sake of convenience.
Despite broader economic gloom, Waitrose has been the star performer in the food sector. A focus on value (think Essentials) and discovery (think Heston Blumenthal) has struck a chord with consumers. The Little Waitrose concept, which follows on from two city centre convenience stores launched in Manchester and Cambridge, should unlock further growth for the supermarket in 2011.
A fresh take on things
The second new concept we have seen this year is Sainsbury's Fresh Kitchen. Located on Fleet Street, the grocer's first food-to-go outlet focuses on takeaway food, snacks and lunchtime items. It is smaller than the average Sainsbury's Local, the pricing is competitive (sandwiches range from £1.39 to £3.49) and it aims to take share from chains such as Pret and Eat. While the concept is unlikely to be profitable as a single-unit operation, it will certainly be used as a laboratory to test improved food-to-go offerings, potentially with the goal of reinvigorating this category for it.
Sainsbury's also continues to make headway in non-food and it will be interesting to see how its Crayford store progresses in 2011: its first full year of trading. The store, at 100,000 sq ft the grocer's largest, features enhanced categories such as baby and petcare as well as a 20,000 sq ft area purely dedicated to clothing. It's bound to give the specialists a run for their money.
This year, we say goodbye to Somerfield and Netto, which will disappear from our high streets forever. Instead, we will see retailers such as Asda and Morrisons launch smaller formats in the first half of the year. Both should do quite well due to recent improvements in food quality, particularly in the case of Asda, which has done wonders by revamping its private-label food line. Asda, however, will need to up its game in perishables, and will naturally be set back due to the fact that the sites acquired from Netto are primarily secondary locations targeting lower-income consumers. Asda won't be going head-to-head with Tesco Express or Sainsbury's Local just yet.
2011 will also see a degree of resurgence from the eco formats. Whole Foods Market will open its first UK store in the 20,000 sq ft to 25,000 sq ft range, a size that has proven to be a strong fit for the company back in the US. The Glasgow-area store is scheduled to open in the second half of the year, while another smaller store is scheduled for Richmond in 2013. The ROI of these stores should be more attractive than what Whole Foods has experienced thus far in the UK, but it's fair to say expansion will be slow and steady.
Haldanes is another concept to watch. The Scottish retailer, which claims to be the first mid-size supermarket chain to open in Britain for nearly 30 years, is the result of two large scale mergers - Co-op/Somerfield and Asda/Netto - which forced a sell off a selection of sites. A focus on locally sourced products has enabled Haldanes to differentiate from larger rivals in a similar fashion to Union Market - the hybrid farmer's market/supermarket that opened last year.
Haldanes will also be in the spotlight in April when its first Ugo 'discounter plus' store opens. Ugo will essentially be a carbon copy of Netto but with a larger assortment and extras such as home delivery. Kudos to Haldanes for looking to revamp what was previously a lacklustre shopping experience. The only concern is if it moves too far away from the discounter model, it will fail to achieve the efficiencies needed to offer the extreme value expected from that retail setting. Needless to say, none of the grocers will be resting on their laurels in 2011.