Retailers could lose out on five years' worth of refunds on their business rates because they are unaware of a "scandalous" appeals deadline.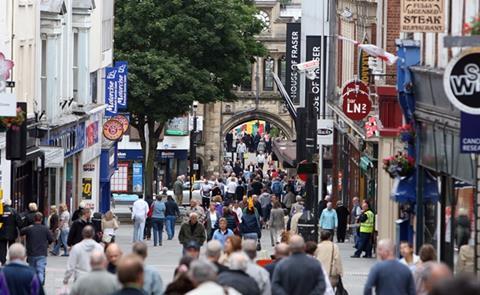 Real estate advisers Colliers International has said retailers don't know about the Government-imposed March 31 deadline to appeal against their business rates valuations because it was "lost in the small print" of Chancellor George Osborne's Autumn Statement last December.
Colliers International head of rating John Webber said "no attention" was drawn to the date and its importance to businesses across the UK.
Webber hit out at the Government's handling of the situation after Colliers published a report revealing the top 10 retail locations most eligible to appeal their business rates.
Telford, Boston and Swansea topped the list of locations that have seen the largest increase in vacancy rates coupled with a significant decrease in rental value.
It comes after Retail Week obtained a copy of a letter sent to the Government by Hammerson boss David Atkins, in which he said the current business rates system was "no longer fit for purpose."
The last business rate revaluation was carried out in 2008 for the 2010 listing. That will last until 2017 after the Government extended the time period for the revaluation of business on the ratings list from five to seven years.
Those businesses that fail to appeal business rates before March 31 will be unable to claim for refunds to business rates paid between 2010 and 2015.
Webber has hit out at the Government for failing to extend the period in which businesses are entitled to appeal their rates.
'Scandalous'
Webber said: "While businesses will still be able to appeal between April 2015 and 2017, any refunds or savings will only be backdated to April 2015, meaning that businesses could lose out on five years' worth of rebates.
"Making this announcement only weeks before the cut off is scandalous. The Government wants it both ways – an extension to the list but no extension to the appeal deadline."
Webber said that the Government had not explained why this decision was made, but believes it was designed to curtail the ability of businesses to appeal.
He added: "Most businesses won't be aware of these changes. They haven't been publicised and there are genuine concerns that less business rate-savvy companies will really lose out.
"We worry that the new deadline will cause panic with 'cowboys' in the industry persuading clients to appeal en-masse to the Valuation Office without the due diligence that could result in an increase in rates liability – ironically, also dating back five years."
Webber also claimed that the Valuation Office, which sets the rateable value for non-domestic properties, will be unable to cope with a flood of appeals ahead of the March 31 deadline, having only recently cleared a backlog of appeals made before September 2013.
He added: "No-one is ready for the impending change, neither businesses nor the Valuation Office and the Government doesn't want the appeals to be made so it's not highlighting this deadline to businesses."