Dennis the Menace is running riot at Intu centres, the Great British Bake Off sparks a sales rise and Whole Foods get embroiled in Asparagusgate.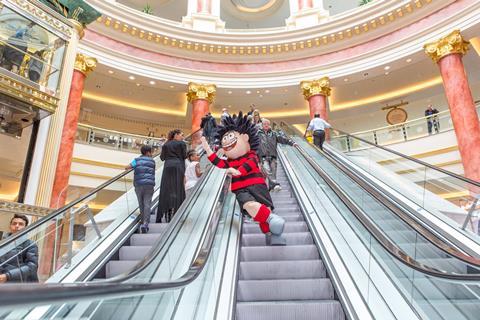 Dennis is a menace at Intu centres
Dennis the Menace, chief troublemaker in the legendary comic book series The Beano, is wreaking havoc at Intu shopping centres across the UK.
The move forms part of The Beano bonanza taking over the malls during the summer holidays, with pranks, jokes and tricks lined up for young visitors.
Intu and DC Thomson are working together to lay on arts and crafts, kids club activities and prank workshops. They are also offering one lucky winner the chance to appear with a friend as characters in the comic, by sharing images of themselves on Facebook alongside the hash tag #mymenace.
Shoppers will be chomping at the bit to get their Gnashers round that prize.
Bake Off helps retailers' dough rise
Popular BBC TV series The Great British Bake Off may have only just started this year, but food retailers are already reaping the rewards from its return to our screens.
As viewers get creative in the kitchen, they are flocking to supermarkets to stock up on supplies. Upmarket grocer Waitrose said bakeware sales increased 55% and baking tray sales rose "an incredible" 881% in the week leading up to the first episode, after which Sainsbury's tweeted: "Did #GBBO get you in the mood for a Black Forrest gateau last? Searches on our website for the classic dessert were up 643%!"
The baking utensils, bakeware and accessories market was worth £319m to retailers in 2014 and Conlumino predicts that will grow to £326m this year. Now that really would be the icing on the cake.
Shoppers can clean their act up with bathroom quiz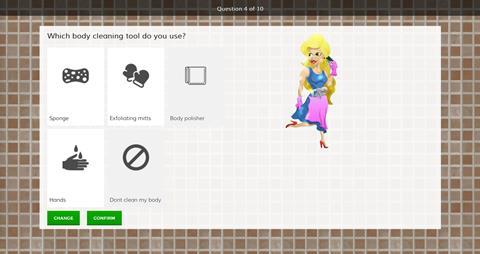 How many times a day do you brush your teeth? How many times a week do you shower or bath? How often do you clean your bathroom? These are just some of the delightful questions you will face if you take the Cleanliness Quiz put together by upmarket bathroom etailer Bella Bathrooms.
The retailer wants people to dish the dirt on their hygiene habits by sharing their results over social media. Bella Bathrooms director James Chapman is a former plumber who claims his business has "witnessed some heinous hygiene crimes committed in people's bathrooms".
Let's hope the quiz prompts users to steer clear of committing manswater.
Whole Foods' flavoured water sparks Asparagusgate
When the internet caught on that Whole Foods was sticking pieces of asparagus in bottles of water and charging $5.99, there was outrage that the purveyor of fine and organic produce was ripping off middle-class folk.
Following Asparagusgate, Whole Foods admitted that selling the bottles of water with three stalks of asparagus was a mistake. A spokeswoman said: "It was carried briefly (for a few days) in just one of our stores in California. It was made incorrectly and has since been removed."
After several members of Retail Week cried into their white tea because the concoction would not be coming across the pond to their local Whole Foods store, positivity ensued with some lovingly testing their own versions starring curly kale, sweet potato and wheatgrass shots. One bottle free with every new subscription, subject to availability.