Pets at Home will trial its premium Barkers format in the South as part of ambitions to build on the rapid growth of its services business.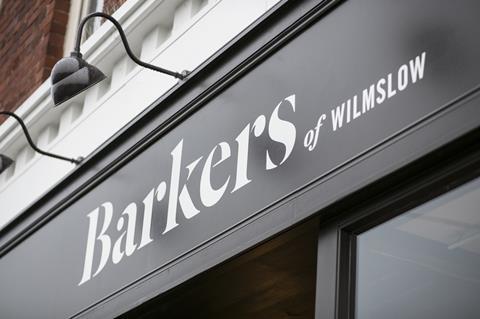 The Barkers fascia, which includes a dog spa with Reiki massage and accessory shop, was first launched in Wilmslow in Cheshire and the store that will form the southern trial will open before the end of the financial year in March.
Pets at Home chief executive Nick Wood said "there was a lot more to come from the services side" after revenues from its services business, which includes vet practices and grooming rooms, grew 27% to £33.2m for the half year to October 9.
The retailer hopes to increase the number of veterinary practices it has to 700 and the number of groom units to 300 and increase its store estate to 500 shops.
Wood said: "The challenge is one of space for us because in an ideal world we will have a groomer in every store."
Wood said it has space for veterinary practices in 90% of its 385 stores and in stores where it does not have space it would explore new formats, such as the vet it has opened in a 'pod' in the retail park in Yeovil that is located alongside the Pets at Home store.
Pets at Home is also opening standalone veterinary practices in locations where it has no store presence as it bids to hit its target of 700.
Standalone vets in Leighton Buzzard and Liverpool also have the retailer's grooming businesses in them.
Pets at Home makes a profit from day one of the vets opening because it runs the practices in collaboration with individual vets and is paid by the vets for providing business services, including financial reporting, recruitment and operational activity.
Wood claims the mature vets, which have been opened for a number of years, make an average profit of £149,000 a year.
For the 28 weeks to October 9, Pets at Home reported sales up 10.2% to £381.5m and like-for-like sales rose 4.2%.
Underlying EBITDA increased 10.8% to £58.6m.
Pets at Home reports strong sales and profits in interim results
1

2

Currently reading

Pets at Home to extend Barkers dog spa trial as it bolsters services