Out-of-town vacancy rates dropped to their lowest level for 11 years in 2014 as store groups expanded on retail parks.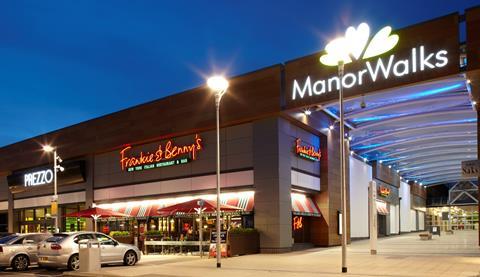 Retail warehousing vacancy rates, which includes free-standing units and retail parks, fell to 7.1% by the end of 2014, down from 10% in mid-2013.
The figure marks the biggest annual drop recorded by retail property research firm Trevor Wood Associates for four years and the lowest rate for 11 years. In comparison, the national town centre vacancy rate stood at 10.4% in January 2015, according to the latest figures published by Springboard.
The boost for out of town rates comes as research published this morning showed that consumers preferred to shop at retail parks instead of the high street in March. According to Springboard, footfall in out-of-town locations increased 3.8% year-on-year in March, while high streets reported a 1.4% fall.
The retail warehousing vacancy rates report highlighted that vacancy rates were the lowest in East Anglia (4.1%), followed by the North (5.4%) and Scotland (7.8%). In comparison, Northern Ireland recorded the highest vacancy rate at 10.5%.
B&Q continued to be the dominant out-of-town retailer, taking up 8 million sq ft of space on retail parks in 2014 – a 1% drop on 2013.
The report found that B&M boosted its space at retail parks by 30% last year, from 2.28 million sq ft to 2.97 million sq ft in 2014.
Trevor Wood, senior partner of Trevor Wood Associates, said: "Thirty two of the top 50 tenants increased their retail park presence over the past year while the top 10 fastest growing retail park tenants occupied almost 2.5 million sq ft of retail warehousing floorspace in the past 12 months.
"These are both hugely positive market indicators."