Next is introducing branded sportswear shop-in-shops into its stores.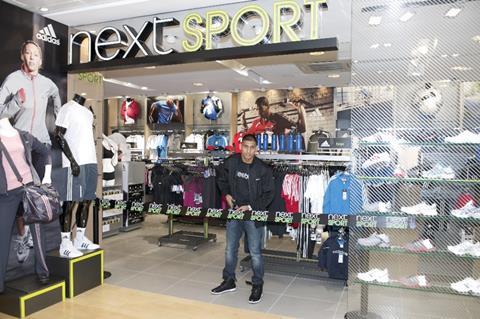 The retailer, which previously only sold branded clothing through its Next Directory catalogue, has begun rolling out the sports offer in Thurrock, Sheffield Meadowhall and in its Liverpool One store.
Brands will include Reebok, Adidas, Puma and Asics and it will also re-launch its own brand sportswear offer NX Sport.
This will be the first time Next has made a real push into branded goods in-store.
Last month Next pulled the plug on its branded online young fashion offer the Brand Directory and is now selling all of its branded offers on its main Next website and in the Directory.