The net loss of stores almost tripled in 2014 as the high street continued to respond to competition from online and changing consumer demand.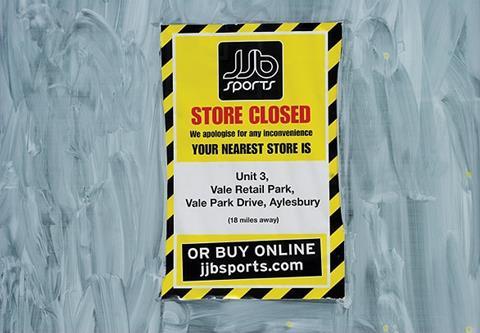 According to research from PricewaterhouseCoopers (PwC) compiled by the Local Data Company, 5,839 shops closed in 2014 compared with 4,852 openings.
The net reduction of 987 shops rocketed almost threefold from the 371 net closures in 2013.
But the rate of high street closures stalled at an average of 16 per day after 6,033 stores shuttered in 2013, 194 more than in 2014.
PwC said 765 of the stores that closed in 2014 were clothes or shoe shops, while grocery and entertainment retailers opened an additional 233 stores during the year.
Fashion had a net decline of 237 stores on UK high streets, while set-price stores such as Poundland, Poundworld and 99p Stores opened a net 51 extra stores in 2014.
PwC retail specialist Mike Jervis said: "This year's numbers expose the harsh impact of 'macro' changes on the high street, especially in certain sub-sectors.
"The advance of technology has hammered some phone operators and the internet continues to dent the clothing sector. Despite the benign economy, the net loss of shops has accelerated."
The West Midlands was the worst hit area by shop closures, with a net loss of 153 stores last year.
The East Midlands lost 147 stores, while the Northwest had a net loss of 132 shops.
PwC retail leader Mark Hudson added: "We're again seeing the continued effects of the digital revolution and consequent change in customer behaviour play out on the high street – these trends have been with us for some time and we should expect the rate of closures to continue.
"Customers are embracing new mobile technologies, traditional retail channels to market are being wiped out and new channels are being created, often in the online rather than the 'real' world.
"The future can be seen by watching the 'digital natives' at work and play – those who have grown up with online shopping, mobile phones and ubiquitous broadband have a very different relationship with traditional high streets than the previous generations. Rather than try to recreate the past, the high street needs to evolve to be relevant to the future."