Morrisons is to open three 'lab stores' over the next six months as part of an attempt to localise the grocer's offer.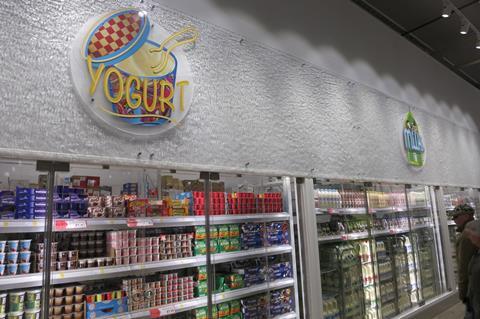 The Format Flex lab stores in Milton Keynes, Weybridge and Birtley will test different ranges, store designs and environments.
The initiative comes as the grocer ends it previous lab store project in Deepdale, Preston. Morrisons said it had taken "many learnings" from the store, which are being applied to other shops. They are expected to include installing doors on fridges and freezers to improve productivity; range reduction; the introduction of a cafe format; and use of digital marketing screens.
Morrisons' rivals are also looking at ways to make their larger stores more experiential. Asda is eyeing tie-ups with other retailers and Tesco has installed its own restaurants including Giraffe in some of its larger shops.
Morrisons' new lab stores will have Market Street counters that differ in terms of type, size and design. Store layout will also be different across the three shops to "better reflect what local customers prioritise".
For example, the Milton Keynes revamp is intended to appeal to young families and as such will feature additional mother and toddler parking spaces, wider aisles, an improved range and a new cafe format including a children's area.
Morrisons' wine offer will also be presented differently, and will be merchandised by price or by style.
Morrisons director of format and space Andy Newton said: "Our customers want their local store to be relevant to them and their family. The ability to dial up or dial down certain aspects of stores is crucial in driving store choice and attracting and retaining customers now and in the future."
The shops will also focus on Morrisons' 'ease of shop' strategy; trolley locks will be removed, shop floors "de-cluttered", and there will be no parking charges and longer opening hours.
The Preston store will close in November to be refurbished, according to a local Preston blog.