Morrisons is to develop a new-build 'store of the future' taking in learnings from its three 'lab' shops.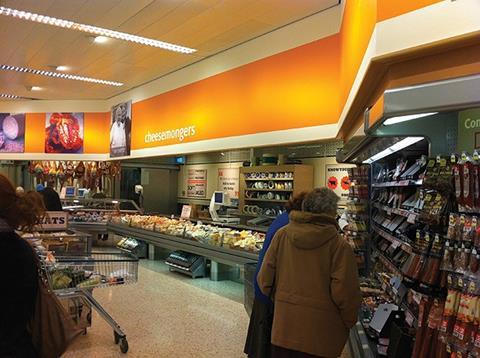 The grocer is currently piloting a revamped fresh foods offer in its Kirkstall store in Leeds, as well as trialling how to take costs out of store operations in York. In two weeks, it will also kick off its Project Liberate space optimisation trial at its Shrewsbury store.
Chief executive Dalton Philips, who will provide an update on strategy at Morrisons' preliminary results on March 10, has said he wants to optimise store space, targeting a reduction of between 5% and 15% in SKUs. He said this reduction would either be used for more shopping space, or new categories, potentially non-food.
Morrisons group commercial director Richard Hodgson told Retail Week: "We will take the learnings from the three labs to build a store of the future on a greenfield site."
Hodgson said the lab stores would also be retro-fitted with the learnings from each other so the grocer can test its new store concept in existing stores, as well as a new-build shop.
He said he hoped to be able to confirm the site of the store of the future soon, and have it open by the end of this year or in early 2012.
Philips told staff at the grocer's annual conference last week that his number one priority was to turn the labs into a store of the future. He handed out a flyer, seen by Retail Week, with 10 points the grocer is focusing on this year, with the store of the future top.
The image used showed clothing as part of the offer. Morrisons is understood to be in talks with George Davies, founder of the George at Asda brand, about a clothing offer.
Hodgson is working with Belinda Youngs, who has been drafted in from Sobeys in Canada, on the grocer's private-label review.
He said: "We're looking at bringing in unique lines, reviewing the products we have at the moment and pushing our fresh offer."
He said the review would cover its existing lines: Value, the Morrisons middle-tier, and top-end brand The Best. He added: "We're looking at whether we need three tiers in all categories."
He said The Best, a former Safeway brand, is "very strong for us", but added that he would not rule out a possible rebranding.