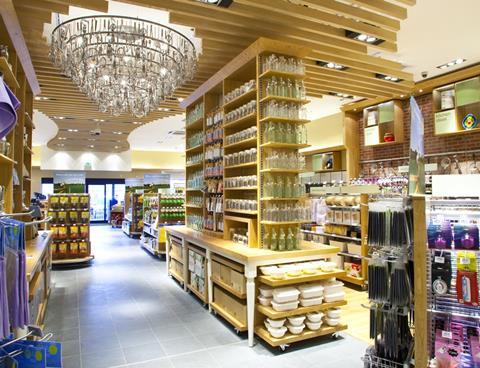 Homewares retailer Lakeland has unveiled a new-look store design with the opening of its Durham shop.
The 5,000 sq ft shop, which opened last week, features a demonstration kitchen to promote the retailer's recently-launched own-brand electricals range, alongside an area to showcase kitchen essentials.
The centrepiece of the store is a 2-metres diameter chandelier with a depth of 2.5 metres formed of 359 Lakeland products, including metal whisks and spatulas.
The store was designed by Lumsden at Small Back Room. Callum Lumsden, creative director at the design company, said the store is a test-bed for new design concepts and that elements from the store would be "trickled down into future store openings".