John Lewis announced it will open a further two 'At Home' stores in an effort to continue widening its customer base.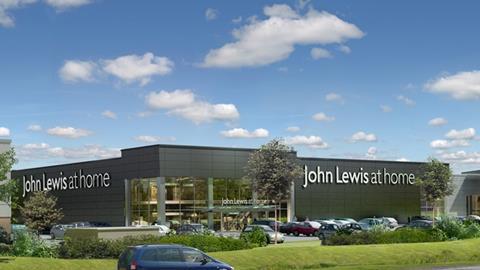 The department store chain has invested £16m in the two stores, which will open in Swindon and Tunbridge Wells. This will take the total number of 'At Home' branches to four. The first opened in Poole last October and the second John Lewis at home store will open in Croydon in the late summer.
The Swindon store will be in Mannington Retail Park, occupied by Allied Carpets, Matalan and CarpetRight. The 59,000 sq ft retail unit will comprise a ground floor area of 30,650 sq ft and a mezzanine level of 28,900 sq ft, with a loading bay and service yard. John Lewis will be occupying this unit opposite the existing terrace.
John Lewis head of format development Tim Harrison said: "Our research has shown that the new 'at home' shop has helped our business expand its customer base. We have also shown our ability to deliver a high level of customer service in a smaller format, which is the ultimate test."
Customer access terminals in John Lewis at home stores allow consumers to browse the wider John Lewis range.
Ashworth Chartered Surveyors and Cushman & Wakefield represented John Lewis in the two transactions and are retained agents.