Irish fashion, food and home retailer Dunnes is seeking up to 40 UK stores amid ambitious plans to more than double its presence here.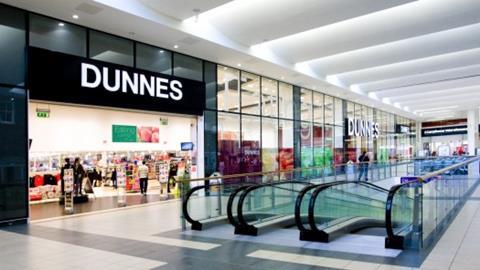 Dunnes is talking to property agents in a bid to expand its fledgling British business, Retail Week understands.
Sources have indicated that Dunnes, which is the third biggest grocer in Ireland, could seek to buy a number of UK stores in one deal. One of Dunnes' biggest rivals in Ireland, Marks & Spencer, is shutting some of its UK stores, and they are likely to be on the Irish retailer's hit list, a source said.
Dunnes is also likely to be attracted to BHS stores.
Dunnes operates 34 shops in the UK, largely in Northern Ireland where it has 23 stores. It also has five in Scotland and six in England, including sites in Manchester, Leeds and Northampton. None of those have a food proposition despite the retailer's grocery success in Ireland.
It is not yet known whether its new UK stores would include a food offer.
Surprise move
Its search for more shops has surprised some in the industry because of the competitive landscape and its lacklustre financial performance here. Pre-tax profits at its UK arm decreased by 13% to £13.8m in the year ending February 1, 2014.
Dunnes operates 116 stores in its Irish heartland, where it holds 22.2% of the grocery market, according to the latest Kantar Worldpanel data covering the 12 weeks ending June 21. It trails market leader Tesco on 25.1% and SuperValu, which holds 24.7% of the sector.
Retail Week contacted Dunnes for comment but the retailer did not respond.
News of the retailer's expansion plans emerged in the same week that a High Court judge ruled grocery rival Aldi was entitled to an injunction against Dunnes, preventing it from infringing on trademarks.
Dunnes is appealing the ruling and said no injunction should be granted until its appeal has been heard.