Shopping centre owner Intu has unveiled its first customer lounge at its Lakeside mall and will roll out the format to centres across the UK.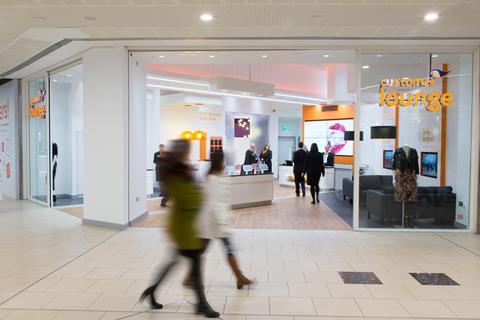 The new facility will bring together Intu Lakeside's existing services including concierge, personal shopping and table-top information tablets under the same roof in a central hub.
Bosses say the first ever Intu customer lounge, which is poised to be rolled out to some of the landlord's other centres, has been designed like a top hotel or airline lounge, where customers will be treated as guests.
Designed by SoVibrant of Harrogate and fitted out by Yorkshire-based contractor PEC, it is hoped the lounge will save customers time when they require assistance during their visit to the centre and enhance the level of services on offer.
Intu customer experience director Roger Binks said: "Across the UK, our Intu signature experience programme is delivering benefits focused on meeting the needs of customers. The lounge will be a welcome addition for the 25 million visitors each year to Intu Lakeside.
"We have listened to our customers and included all the facilities that will make their time at Intu Lakeside even better. This includes free phone chargers, Intu gift cards and staff on hand to carry bags to customers' cars."
Peter Moore, store manager of Debenhams at Intu Lakeside, said: "We welcome the addition of the customer lounge to the centre. We feel it will give customers further reasons to come more often and stay longer, lengthening dwell times and creating an overall positive experience."