David Fischel, the boss of shopping centre landlord Intu, has said shopping centres are "adapting" to changing consumer trends.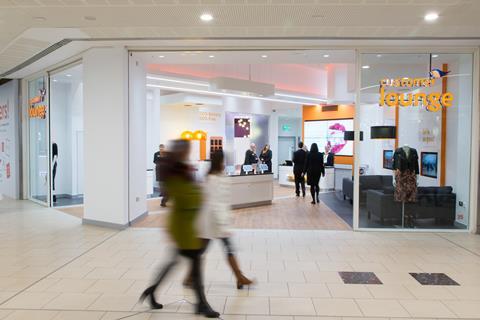 Intu's chief executive spoke to Retail Week after the landlord revealed a £600m profit for the year ending December 31, up from £364m in 2013.
Footfall remained steady at around 400 million shopper visits during 2014.
The figures were driven by the acquisitions of "solid" shopping centres in Merry Hill and Derby, which mean Intu now owns nine of the top 20 centres in the UK.
It also purchased Sprucefield retail park in Northern Ireland for £855m in May 2014.
Ecommerce not a threat
Intu is the only shopping centre owner to have its own ecommerce site and Fischel believes the two can co-exist.
Intu's website received 3 million hits in December, up 40% year on year.
He said: "The message from our point of view is that the market is clearly improving. Consumer confidence is rising and we are seeing a gradual improvement in demand from both shoppers and retailers.
"Our smallest centre gets 10 million visitors a year and our biggest gets 40 million. They must still be relevant if people still go to them.
"Now we are focusing on improving the customer experience and making our centres family-friendly by adding more leisure attractions. In that sense, shopping centres are adapting and definitely still have a role to play.
"In fact, what we are seeing from retailers is that one way of growing their online sales and the number of shoppers using their ecommerce sites is by opening another shop. It's a virtuous circle, so there's definitely room for both to co-exist in the current market.
"Our website is an additional service. For the retailers, it's another route to market and I think they appreciate that. There's certainly room for it and we have been encouraged by the pick-up in traffic.
"But we will strive to keep improving the customer experience by making centres more family-friendly."
Making an investment
That strategy is already under way across the Intu estate after bosses pledged to invest £110m to extend Intu Watford. Work is poised to get underway on that development later this year, while leisure offerings at Intu Lakeside and Intu Nottingham are already being revamped.
Fischel hopes the changes will help Intu take advantage of the "important" evening trade, which requires "more than just shops" to attract customers.
Fischel also threw his weight behind calls for Sunday trading hours to be changed. He said: "Sunday hours are full of anomalies. No one tells British Airways that they can only stick their planes in the air for six hours a day on a Sunday, so why should shopping centres be any different?
"Customers don't understand why they are being booted out of our centres at 5pm on a Sunday afternoon. That needs to change and I think it's only a matter of time until it does."