Holland & Barrett is to make a play for the food-to-go sector with the unveiling of a new-look store concept today.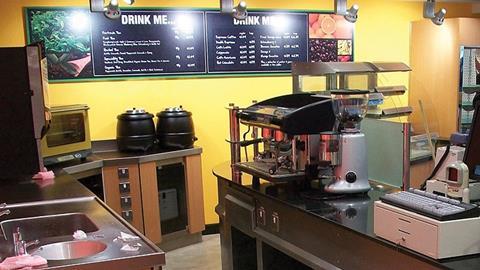 The 1,505 sq ft shop in Bury St Edmunds, Suffolk, houses a Good Food to Go counter selling vegetarian sandwiches, pasties, soups, coffee and cold drinks. All the products adhere to the health and wellbeing retailer's values of being vegetarian, free from hydrogenated fats and genetically modified organisms and, wherever possible, organic or fair trade.
Holland & Barrett central operations manager Ray Aldis said: "We already had many of these products to take home and heat up, so it's a natural extension for us. We are also hopeful it will bring in a different set of customers with lunchtime trade, who will then see our other ranges on offer."
The move will pit Holland & Barrett against retailers such as Marks & Spencer, and bakers like Greggs.
The new store will also feature a counter for decanting oil and vinegar, a dairy-free ice cream counter and a build-your-own-breakfast bar with various cereals that shoppers can put together themselves.
It also has a dedicated space for natural beauty and toiletry products called H&Be Naturally Beautiful. This will stock high-end brands such as Burt's Bees, Suki, Lavera and A'Kin, alongside a make-up range.
Aldis said: "We have not traditionally had much space for toiletries, but we have had a great response from suppliers on this concept. Some of the higher-end brands wanted their products to be showcased in a separate area and we've created something that really stands out."
Aldis said that the store is launching on a test basis, but if successful it will be rolled out to other locations, depending on size.
He said Holland & Barrett customers "come to us for our values" and added that the retailer is "happy with its performance so far this year". He said that while there is a tough climate, "our shoppers don't stop caring about their values because of the recession".