Arts and crafts specialist Hobbycraft is to ramp up its multichannel offer.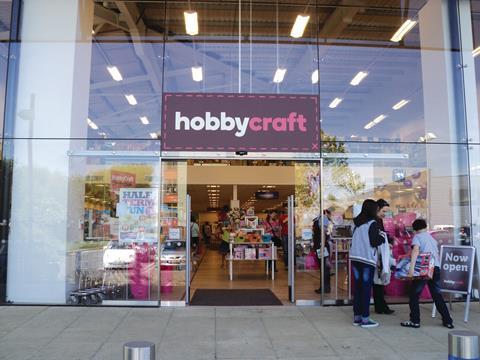 The retailer is preparing to relaunch its website and introduce a mobile transactional site this year, as well as debut click-and-collect next year.
As the 64-store retailer revealed a 9% EBITDA jump to £15.6m in the year to February 19, chief executive Catriona Marshall said: "We want to put the customer at the centre and build multichannel around them."
The retailer also plans to more than double its store portfolio over the next three to five years to 150 shops, and 14 openings are scheduled this year.
Marshall said that store growth could go "beyond that".
Last year, revenue surged 12% to £106.5m as Hobbycraft opened 10 shops.
The rise in sales and profits came after a period of "transformation" of Hobbycraft's trading and financial systems, as well as its supply chain. Marshall said: "We needed to change the infrastructure so we could scale the business up quickly. Now we've got through the risky parts and we're lifting our heads up and saying 'let's go for growth'."
Since the year end, Marshall said the retailer has had a "good" first quarter. Sales were driven by the Jubilee, and the wet weather encouraged more people to stay indoors to do arts and crafts.
During the year the retailer unveiled a new store format and rebrand across three stores. The intention is to refurbish the whole estate within the next two years.
Hobbycraft benefited from the introduction of new products to broaden its customer base to include young mothers with children.
The retailer has increased its sourcing from China and India, and will double the contribution own-brand makes to overall sales from 15% to 30% in the next two years.