High street like-for-like sales fell 1.1% in July as consumers chose to spend in restaurants and bars, according to BDO.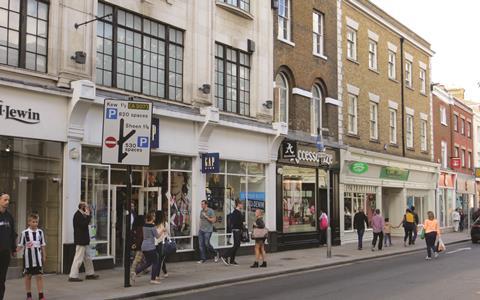 Consumers remain cautious after general election
Fashion was the worst performing sector
Online sales growth slows
It was the first time since 2009 that the High Street Sales Tracker has recorded a like-for-like decline consecutively in May, June and July
BDO said consumers remain cautious. It said the political landscape is "still cooling" after the election, and there is uncertainty over when there will be an interest rate rise.
BDO added: "Consumes are indulging in more selected spending, and the restaurant and bars sector is continuing to win in the battle for the consumer's pound.
Footfall was down in most regions during the month, a change from this time last year when footfall was "strong".
Disappointing fashion sales
Like-for-likes at 'Lifestyle' retailers fell 0.5%. Small-ticket gifting stores performed well while outdoor goods stores suffered.
Fashion retailers had a "particularly disappointing" month, with like-for-like sales declining by 1.4% compared with July 2014.
"Fashion retailers have been hit most by the continuing economic uncertainty, with discounting far more disjointed than in July 2014 – some launched their summer Sales earlier than normal and were hit by slumps in confidence from economic headwinds from the Eurozone, whilst those that chose to delay until August have suffered to date from declining footfall as shoppers headed abroad for their summer holidays," BDO said.
Homewares like-for-likes fell 1.1% in July, although the sector was up against tough comparables from the year before.
Non-store like-for-likes increased 14.6%, the lowest rise for the channel since tracking began by the High Street Sales Tracker. Specialist fashion retailers generally had the poorest month from non-store sales, while homewares performed particularly well.