What 1,000 consumers want from the future of the high street
What must the high street of the future look like to win back consumers? What kind of investment does it require and how can retailers play their part in adapting stores to serve people's needs?
Retail Week's annual report High Street Rebooted 2021 has the answers: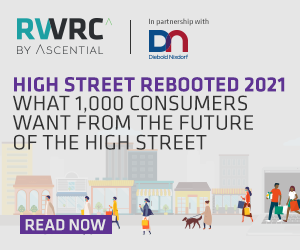 Discover the top five retailers consumers most want to see on their high street and why
What products retailers should be selling and the prices they should be setting to entice customers back to stores
Expert views from Spar UK, Majestic Wine and Superdry on how to save the high street

Diebold Nixdorf is a global leader in driving connected commerce for the retail and financial industries. The company automates, digitises and transforms the way people bank and shop. As a partner to the majority of the world's top 100 financial institutions and top 25 global retailers, our integrated solutions connect digital and physical channels conveniently, securely and efficiently for millions of consumers each day.
View full Profile