H&M and Zara among parties interested in BHS's Oxford Street flagship
Sportswear brand Under Armour "in discussions" about first UK standalone store
Polish retailer LPP wants to bring its Reserved fascia to London
BHS owners favour a move to divide the store and sub-let spaces to retailers
Fashion giants H&M and Zara and sportswear brand Under Armour are circling BHS's flagship Oxford Street store, Retail Week understands.
Sources close to the situation said the three businesses were among a host of parties interested in acquiring part of the prime central London site. Polish retailer LPP (Lubianiec Piechocki i Partnerzy) is thought to be eyeing part of the store as it seeks to bring its Reserved brand to the UK, while a number of Chinese retailers are also said to be in negotiations.
Property agents Cushman & Wakefield have been hired to advise on various options for the store and Retail Week has learned that BHS's new owners, Retail Acquisitions, would prefer to split the store into separate units and sub-let it to other retailers.
The leasehold on the store could be worth between £81m and £89m under proposed plans to divide it into three sections. Abu Dhabi's royal family, which owns the freehold on the site, is said to have baulked at that price but is being kept informed of developments.
H&M, which already has two stores on Oxford Street, is understood to be pursuing new premises in London's primary shopping street and is said to be "in discussions" with agents over taking part of the BHS store.
As previously reported by Retail Week, the fashion retailer was recently "blown out of the water" by sportswear giant Adidas in its bid to acquire the leasehold on 425 Oxford Street.
Its fashion rival Zara is also thought to be in initial talks over securing space in the BHS flagship, with the lease on one of its existing Oxford Street stores understood to be coming to an end in 2016.
Potential new entrants
Sources close to the situation told Retail Week that sportswear giant Under Armour is "actively looking at sites in London", which would be its first standalone store in the UK.
It would add to a growing trend of brands looking to branch into bricks and mortar after Retail Week revealed that electricals specialist Dyson has secured a deal to open an "Apple-style" store within the Tribeca-owned development at 439-451 Oxford Street before the end of the year.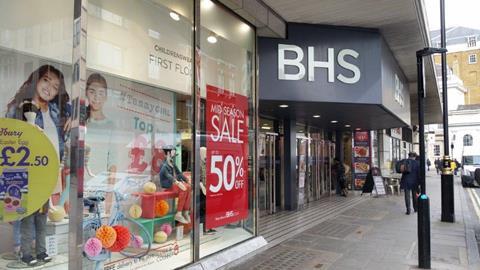 Under Armour's potential arrival on Oxford Street would see it go toe to toe with fellow sports brands Adidas and Nike, both of which already have a bricks-and-mortar presence on Oxford Street, as well as Sports Direct.
In its most recent trading update for the quarter ended September 30, Under Armour said net revenues increased 28% to $1.2bn (£780m) – the first "billion dollar quarter" in the company's history – and raised its full-year guidance on revenues to $3.91bn (£2.53bn).
LPP, which is based in Gdansk, does not currently trade in the UK but runs more than 1,300 stores under the Reserved, CroppTown, Reserved Kids, House, MOHITO and Sinsay fascias.
Outside of its homeland, LPP is also present in Germany, Bulgaria, the Czech Republic, Estonia, Hungary, Latvia, Lithuania, Romania, Russia, Slovakia and Ukraine.
It is still "early days" for LPP in an "evolving process" of negotiations over the future of the BHS store, sources said.
But it is understood that one interested party has put in an offer to take a 30,000 sq ft space in the store, should it eventually be divided up and sub-let to retailers.
H&M, Zara and Under Armour are yet to respond to Retail Week's request for comment. Cushman & Wakefield declined to comment.