Shopping centre owner Hammerson has unveiled a new gift-card programme at its sites across the UK.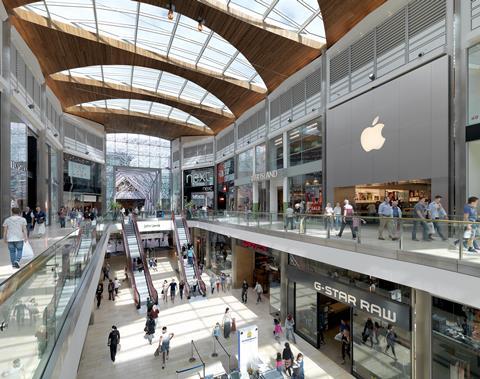 The new cards, which are available to buy in-centre and online, can be used by customers in shops, restaurants or cinemas.
Hammerson bosses said 99% of retailers in its shopping centres in Brent Cross (London), Centrale (Croydon), Highcross (Leicester), Silverburn (Glasgow), The Oracle (Reading), Union Square (Aberdeen) and WestQuay (Southampton) had signed up to the scheme.
The gift card will also launch at Victoria Quarter, in Leeds, within "the next few weeks", a spokesman confirmed.
Hammerson said the new initiative is designed to allow customers to "explore the centres" by shopping, eating or seeing a movie.
New touch-screen tills and iPads in each centre are supported by new online sales websites, with Hammerson also poised to introduce a 'virtual gift card'.
The scheme has been launched in conjunction with shopping centre gift-card provider Store Financial, which runs more than 160 similar programmes in nine European countries.
Hammerson head of speciality leasing Sarah Fox said: "We are confident that launching this new and exciting initiative will enable us to build on the success and popularity of our previous scheme, whilst continuing to enhance the shopping experience for our customers across our centres."