Hair and beauty specialist Sally is to test a new format in five stores as it seeks to push its retail offer.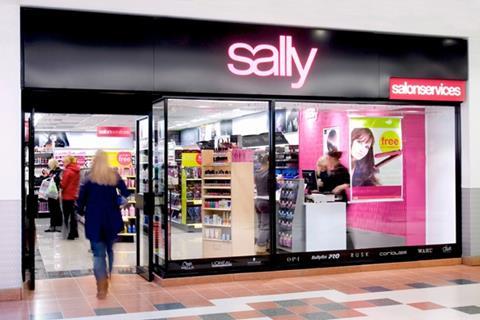 The company - which predominantly sells to trade customers - has adapted its store format to make its retail offer clearer. Retail accounts for 25% of its business at present and over the next two to five years the company sees potential to grow this to 40%.
Managing director Richard Hull said: "We have a very clear customer on the trade side but we believe we offer something different for retail and need to accentuate that."
Hull, who previously worked at retailers including Tesco, Marks & Spencer and Boots, was drafted in 18 months ago by Sally's US parent to turn around the UK chain.
He said the last year has been spent stabilising the company and gearing up for the transformation.
Sally has 260 shops in the UK and Ireland and Hull said 82 of these have a strong retail focus and are in "pure high street locations" but look "a bit nasty". The new-look stores - in Wolverhampton, Birmingham, Bath, and Livingston and Glasgow in Scotland - look more "modern" with "enhanced lighting and colour coded areas of the store to separate trade and consumer". The format, which Hull said enhances the products, is "up double digit like-for-likes on the old shops".
The format will be rolled out to other stores and Hull can see potential for 150 retail-focused outlets.
Hull said the shops - which trade as Sally - do not compete head on with Boots and Superdrug. "We can't compete with Boots or Superdrug on price but we will offer something different," he said. "We sell different products which need a better level of customer service or training." Products include professional shampoos and curling tongs, and products to help with hair problems.
The Sally group has a global turnover of £2.6bn and in the US retail turnover is £1bn.