The Grand Central Birmingham retail and leisure scheme will open to the public on Thursday September 24, developers have revealed.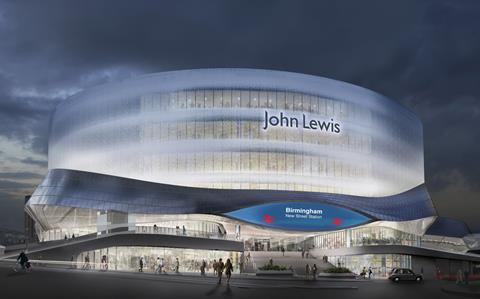 Grand Central Birmingham to open on September 24
The retail and leisure destination is in 'final stages' of development
The centre features in Retail Week's new Four Sites web series
The £150m retail destination, which has been integrated into Birmingham New Street station, will feature more than 60 shops, restaurants and cafes.
The 500,000 sq ft centre is one of four large retail developments that will open in the UK this year, alongside Friars Walk in Newport, Flemingate in Beverley and Westfield Bradford Broadway.
All four centres are featured in Retail Week's new four-part documentary series, Four Sites, the first episode is online here.
The series paints a picture of the four centres, assessing different aspects of the schemes including their design, the retail/leisure mix, use of technology and the social impact they will have on their surrounding areas.
Eagerly awaited
Grand Central Birmingham development director Richard Brown said: "After years of hard work and collaboration with Birmingham City Council and other key partners, it's a pleasure to be able to announce the official opening date of Grand Central, which has been eagerly awaited by people far and wide.
"We are making great progress with the development as we are entering into the final stages before nearing completion. There is still a lot to do, but we are right on schedule with a real buzz on site as we are seeing the centre being brought to life."
Birmingham City Council leader Sir Albert Bore said: "The redevelopment of Grand Central has been a key project for the city: stimulating economic growth, creating over 1,000 jobs and acting as a catalyst for regeneration in the surrounding area.
"Grand Central will provide one of the best-connected shopping spaces in the country, helping to attract visitors to Birmingham. With its central location in the heart of the city it will be a key element of Birmingham's ever improving retail and architectural landscape."