Retail Week looks back at the most groundbreaking retail stories of the 2010s.
The horsemeat scandal
In January 2013, one of the biggest food scandals of the last decade unfolded. Frozen burgers labelled 100% beef supplied to several grocers and fast-food chains were found to be contaminated with horsemeat.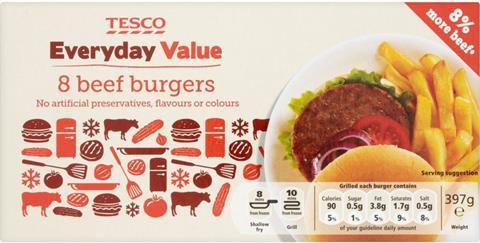 One sample of a Tesco Everyday Value beef burger was found to contain 29% of the meat and an Everyday Value spaghetti bolognese had more than 60%.
The revelation sparked consumer outrage and triggered a review into the integrity of the food supply chain.
In the aftermath of the scandal, supermarkets invested heavily in testing products and set up more rigorous measures in their supply chains. The government carried out the Elliott review, which recommended standardised lab testing of food products, improved auditing and the introduction of the National Food Crime Unit.
It also flagged its "concern" over retailers' buying policies as supermarkets' fought to cut prices, which, in turn, may have put pressure on suppliers to deliver more at a lower price.
Turmoil at Tesco
Tesco has surely not had a more eventful decade in its 100-year history than the tumultuous last 10 years. It seems a lifetime ago that, in June 2010, Sir Terry Leahy stepped down from Britain's biggest retailer, seemingly leaving it in a position of strength.
But his exit kicked off a remarkable chain of events that left the business staring into the abyss – and battling back from the brink.
In September 2014, Tesco was reeling. Leahy's successor, Philip Clarke, was forced to issue three profit warnings and Dave Lewis was parachuted in early to try to rebuild the battered business. Weeks into his tenure, the grocer was rocked by an accounting scandal after it admitted overstating profits by £326m. The following April, it booked one of the biggest losses in UK corporate history as it tumbled £6.4bn into the red.
But the man nicknamed 'Drastic Dave' in his Unilever days took radical measures to transform Tesco's fortunes. He slashed head office jobs, shut underperforming stores, sold a swathe of non-core businesses, invested in product innovation and bought wholesale titan Booker as it rebuilt its reputation and its bottom line.
By April 2019, after racking up a pre-tax profit of £1.7bn, Lewis declared Tesco's remarkable turnaround "complete". Incoming boss Ken Murphy, who takes the reins in the spring, will hope for a much less chaotic decade to come.
The Co-op and the Crystal Methodist
Tesco wasn't the only grocer to have a turbulent decade. At one point, The Co-op was also teetering on the brink.
Paul Flowers – the man who earned himself the nickname 'the Crystal Methodist' – became the poster boy for the crisis that almost brought down the group in 2013.
Flowers, chair of Co-operative Financial Services, presided over a period that came close to bankrupting the mutual.
In March 2013, the group was dragged to a £600m loss by its banking arm, which then pulled out of a deal to acquire 632 branches from Lloyds Banking Group. By June, Co-op Bank revealed a £1.5bn shortfall in its reserves and Flowers was ousted.
But the extent of the Co-op's problems were far from over. A Mail on Sunday sting featured a video of methodist minister Flowers arranging to buy drugs including cocaine, ketamine and crystal meth. When he was questioned by a treasury select committee, Flowers displayed limited knowledge of the bank's affairs.
In April 2014, the Co-op Group suffered a £2.5bn loss, as the bank plunged £1.3bn into the red. Former City minister Lord Myners was drafted in to review the group's operations and Richard Pennycook was tasked with rescuing the business.
The collapse of BHS and Sir Philip Green's fall from grace
The collapse of British heritage department store BHS was the start of the well-documented fall of Sir Philip Green.
In 2015, the retail tycoon sold the struggling department store chain for £1 to Retail Acquisitions, an investment firm run by three-times-bankrupt Dominic Chappell.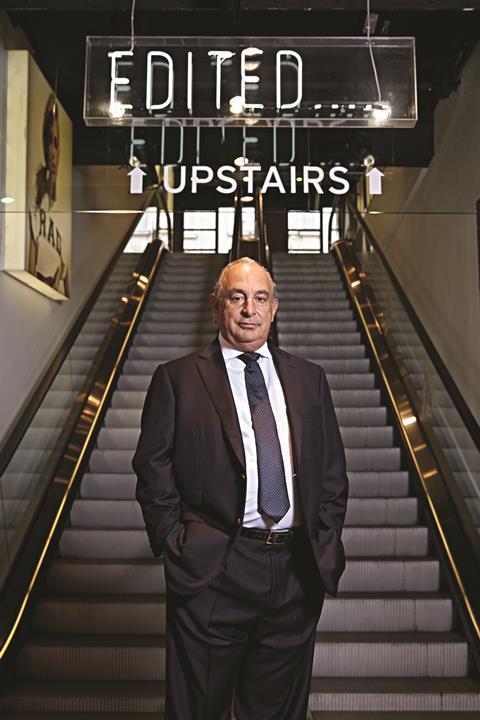 BHS collapsed into administration just 16 months later, which resulted in the loss of 11,000 jobs. It had amassed debts of £1.3bn including £571m in pension liabilities.
Green, who had taken £586m out of BHS from dividends, rental payments and interest on loans during his ownership, was much criticised and his reputation has been irreparably damaged.
In June 2016, Green was hauled in front of MPs investigating the collapse of BHS, which led to the memorable moment of him accusing an MP of staring of him. Following the inquiry, Green was branded "the unacceptable face of capitalism" by MPs.
Later that year, MPs voted in favour of Green having his knighthood stripped in 2016 – the first time a motion of that kind had been voted on, though it was not binding.
Green later paid £363m into the BHS pension scheme to plug the gap.
But this did not repair Green's reputation. In October 2018, it was reported that "a leading businessman has been granted an injunction against The Telegraph to prevent this newspaper revealing alleged sexual harassment and racial abuse of staff".
Labour peer Peter Hain exercised his parliamentary privilege to name Green in the House of Lords the following day.
In 2019, more allegations surfaced. Green was charged in the US with four counts of misdemeanour assault after an American pilates teacher accused him of touching her inappropriately.
The madness of Mike Ashley
One of the most dominant retail characters of the past 10 years has undoubtedly been Mike Ashley.
Ashley's power has grown as he has snapped up businesses such as House of Fraser, Jack Wills, Evans Cycles, Sofa.com, Agent Provocateur, USC and Flannels. However, many are perplexed at what his plan is for some of these businesses.
Meanwhile, his behaviour has moved further away from what is expected from the leader of a FTSE 250 business.
Ashley is not afraid to make enemies. He's prone to rambling attacks on regulators, advisers, other retailers – he demanded that CEOs and finance directors take drug tests earlier this year – and the government.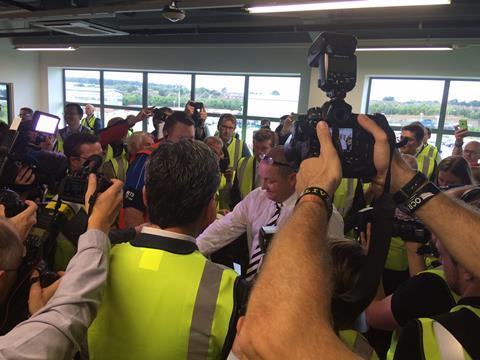 He ousted Debenhams chair Sir Ian Cheshire, bankrolled a legal challenge to the department store's CVA, demanded a competition probe into Nike and Adidas and admitted problems at his new acquisition HoF were "terminal".
But it was when former Merrill Lynch investment banker Jeffrey Blue tried to sue Ashley over failure to come good on a promise made in a pub to pay him an eight-figure bonus if Sports Direct's share price doubled, that details of how he operates were laid bare.
Stories of Ashley's lurid drinking sessions were thrust into the public eye during the court case, including how he was given a round of applause for allegedly triumphantly vomiting in a fireplace after winning a drinking contest that involved downing 12 pints of lager, each one accompanied by a vodka chaser.
Amazon buys Whole Foods
In a decade of unrelenting change for the retail sector, Amazon's growth and transformation has been unparalleled.
Global sales were a very healthy £24.5bn at the end of 2009. At the end of 2018, it's last reported financials, this figure had ballooned to $232.9bn.
During that time it has transformed retail, launching an ever-growing array of categories, from food to fashion, pioneering new technology such as AI-enabled voice assistant Alexa, and setting the bar in areas such as payment and logistics.
Perhaps Amazon's most jaw-dropping moment of the past decade came in 2017 when it snapped up US grocer Whole Foods Market as it made an audacious move into bricks-and-mortar retail.
The acquisition signalled Amazon founder's Jeff Bezos belief that to dominate grocery retail it would need stores. Many retail watchers said the deal heralded the death of the pureplay retailer and many online businesses have followed in its footsteps and opened stores.
Amazon's store portfolio does not end at Whole Foods – it was already dabbling in bricks and mortar before it acquired the upmarket grocer. It now runs four different fascias: Whole Foods, Amazon Books, Amazon 4-Star, which only sells products rated four stars and above by customers, and the fascia that has received the most attention, checkout-free concept Amazon Go.
The next decade could herald the rise of Amazon as a true multichannel retailer as Bezos is reported to be eyeing opening 3,000 Amazon Go stores in the next two years.
Ecommerce upstarts
Amazon was not the only ecommerce operator to make waves over the last 10 years.
Cut back to 2010 and grocery etailer Ocado had made its stock market debut, Asos had set, what seemed at the time, an audacious £1bn sales target and fashion etail upstart Boohoo had launched its first advertising campaign.
These three companies have registered stratospheric growth since.
Today, Ocado has transformed into not just a grocer but a tech titan that is powering some of the world's largest supermarket groups; Asos has nearly tripled its earlier £1bn sales target with sales of £2.7bn; and Boohoo is now a stock market darling that consistently delivers surging profits and sales, and has also snapped up beleaguered bricks-and-mortar operators such as Karen Millen and Coast.
All of these developments were representative of the shifting power dynamics of the retail sector as shoppers became increasingly dependent on buying everything from their weekly shop to their washing machine by way on their party outfit on their laptop, tablet or smartphone.
The mobile revolution
It is the smartphone that has powered ecommerce's explosive growth. The decade kicked off with retailers dabbling in apps. In August 2010, Tesco debuted its first transactional app, while John Lewis, Asos and M&S launched mobile-optimised websites throughout the year. However, this was still small fry.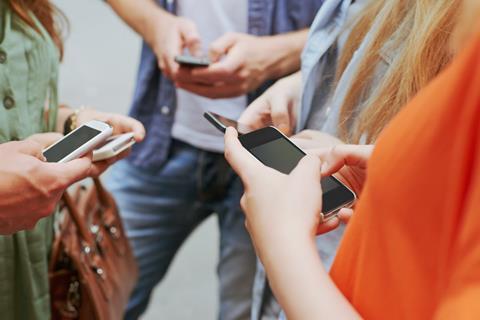 An ICM Research poll for Retail Week in September 2010 found just 8% of consumers had used their phone to buy something.
It's no wonder that some baulked when Asos founder Nick Robertson predicted in 2010 that 20% to 30% of its sales would be made on smartphones within three years.
But mobile growth accelerated, making up 45% of Asos' traffic in 2014 and rising to 82% today.
Mobile is now the biggest online sales channel, surpassing desktop in the final quarter of 2018, according to IMRG.
People are not only shopping via mobiles, they are paying via their devices with ApplePay and Google Pay growing in popularity.
The fall of the department store
The last 10 years have seen some of Britain's most famous department stores take a beating.
Once beacons of the high street, department stores have struggled to remain relevant as the internet has become the ultimate one-stop-shop.
BHS is no longer and other operators such as House of Fraser and Debenhams are shadows of their former selves.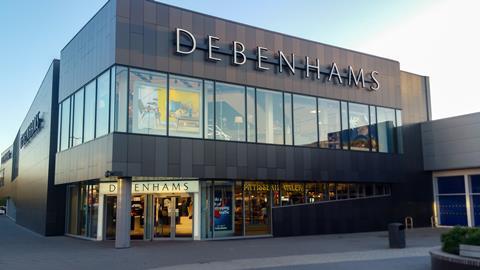 After years of struggles, Debenhams fell into administration earlier this year and was rescued by its lenders thwarting Mike Ashley's attempt to take control of the department store. It has since secured back for a CVA, allowing it to shed 30 stores and gain rent reductions on a further 127. Although it secured an additional £50m of funding to take it through peak this year, things are still precarious.
While Ashley's attempts to takeover Debenhams were unsuccessful, he did manage to gain control of House of Fraser in 2018. Following the acquisition, Ashley revealed plans to make HoF the "Harrods of the high street". However, this year he admitted he had made a mistake buying the business.
But he is persevering with plans to take the department store upmarket and even changed the official name of the Sports Direct group to Frasers.
It's not just the weaker department stores that are struggling. John Lewis, once retail's bellwether, is facing its own travails. In September 2019, it posted the first loss in its 155-year history and earlier this year, staff were awarded a bonus of just 3%, the lowest level in 66 years.
The march of the value giants
The unstoppable march of the value retailers has caused much disruption over the past decade.
Nowhere is this more evident than the world of grocery.
In 2009, Aldi and Lidi had a market share of around 2% each, now their combined share totals 14.1%, according to Kantar.
Since 2017, Aldi has been the fifth-largest supermarket in the UK, overtaking The Co-op, while Lidl is the seventh-largest and eclipses Waitrose.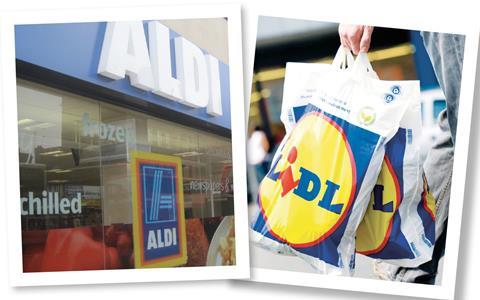 But it's not just in grocery that value retail has thrived. B&M has grown over 2,400% in the last eight years and in 2014 became the biggest listing of the year after raising £2.9bn in its IPO.
Meanwhile, Primark has continued its phenomenal growth story. Last year, it was "perilously close" to overtaking M&S as the UK's largest clothing retailer by value, according to GlobalData, with 7% of the UK clothing market, and it is increasingly a force to be reckoned with internationally with almost 200 stores in the US, Germany, Spain, France and more.
The value fashion retailer has set a trend for experiential department stores. Its Birmingham store, opened in 2019, offers hair and nail appointments in-store, cafés and restaurants, and themed floors to attract customers.
The Portas review and the demise of the high street
The rise of online shopping combined with the perennial issue of rocketing business rates has had a devastating effect on the high street over the past decade.
Retail expert Mary Portas was drafted in by the government in 2011 to help.
Her much-heralded high street review put forward 28 recommendations from introducing town teams to manage high streets, legislating to let landlords become investors in business improvement districts, introducing a tax on car-parking in out-of-town developments and reviewing how business rates are calculated.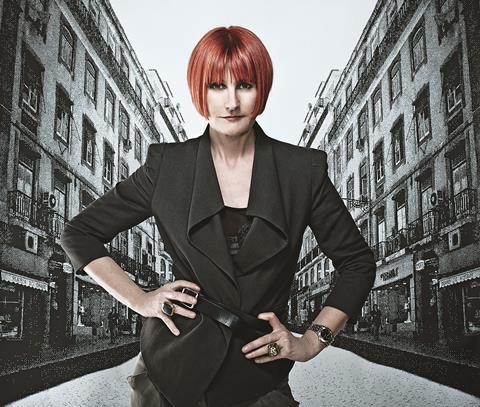 However, little action was taken and the decline of the high street continued. In 2017, Portas accused the government of using her campaign as a PR exercise when no policies were created.
The Portas review is one of many carried out over the past decade to determine how to revive struggling high streets. Former Focus DIY boss Bill Grimsey has authored two, one in 2013 and a follow-up in 2018, while Sir John Timpson led a government in 2018 that urged councils to take the lead on rejuvenating town centres.
The decline of the high street continues with store closures hitting record levels in the first half of 2019. According to PwC and the Local Data Company, an average of 16 stores a day closed in the first half, the highest number since analysis began in 2010.
Deals and mega-mergers
Amazon and Whole Foods was not the only seismic deal of the 2010s.
As businesses grappled with the rapidly changing landscape, M&A activity peaked. Carphone Warehouse and Dixons agreed a £3.8bn union in 2014 in what was heralded at the time as "a merger of equals" as the pair wrestled with the electrical sector's move to online retail.
The grocery sector was also driven by tie-ups and consolidation as the big four took action to win a greater share in a sector challenged by the German discounters. Tesco snapped up wholesale titan Booker for £3.7bn in 2018 and in 2016, Sainsbury's chief executive Mike Coupe spearheaded its £1.4bn acquisition of Argos parent Home Retail.
However, Coupe was less successful with his next big M&A target when Sainsbury's £10bn proposed merger with Walmart-owned Asda was crushed by the Competition and Markets Authority in 2019. The competition watchdog then rubbed salt in the wound by banning Sainsbury's from acquiring a stake in Asda or any of its subsidiaries for the next decade.
Black Friday arrives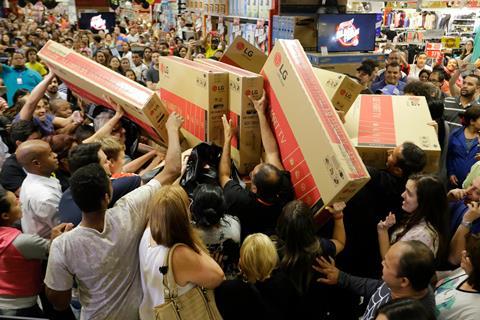 In 2010, Amazon first brought discount extravaganza Black Friday, a day that follows Thanksgiving in the USA, to the UK.
The online retailer came under fire as some of its Black Friday deals sold out within seconds that day.
It wasn't until 2013 that the event became widespread in the UK when footage of shoppers fighting for a cut-price TV in Asda went viral.
Black Friday is now a mainstay of the UK retail calendar and the new golden quarter peak for retailers.
Although some commentators questioned the sense in discounting products during peak, when goods should be sold at full price, the genie is out the bottle and here to stay.
M&S' decade in turnaround mode
In 2010, Stuart Rose handed over the reins at Marks & Spencer to Marc Bolland. Despite some misgivings, the signs looked good.
Rose had been parachuted in when the bellwether retailer was under siege from Sir Philip Green. Having restored M&S' profits to a landmark £1bn, all looked encouraging for the handover.
Bolland was highly regarded for turning around Morrisons and his expertise was expected to have a similar impact at M&S.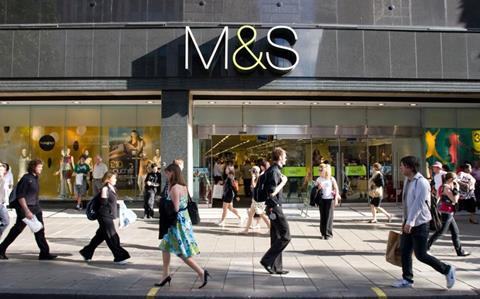 However, when Bolland exited in 2016, M&S remained stuck in the mud as far as its apparel offer was concerned.
The appointment of Steve Rowe as chief executive the same year and the arrival of Asda saviour Archie Norman in 2017 heralded a new turnaround.
A healthy M&S means a healthy retail industry, the conventional wisdom goes.
The retailer is still in the midst of turnaround – Norman described M&S as a burning platform after joining and has lambasted its siloed culture.
Years on, the revival of M&S is still an elusive dream and still the objective of its leaders – if they can succeed, they will have earned their places in retail history.
RIP to famous names
BHS wasn't the only famous retail business that disappeared in the past decade.
Blockbuster, Toys R Us, JJB Sports, Focus DIY, Barratts, Comet and Phones 4U were among those that hit the buffers.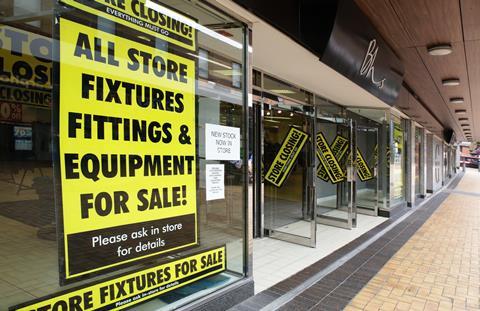 Meanwhile, some international newcomers had very short-lived stays in the UK. At the turn of the decade, US electricals giant Best Buy entered the UK with big plans to open 200 stores and shake up the sector. The business tied up with Carphone Warehouse and opened an initial 11 outlets in the joint venture. But just a year later, the business pulled out with its tail between its legs as its big-box store format proved to be out of step with the whims of the UK customer.
Cut to 2016, and Australian DIY titan Bunnings had snapped up Homebase and was gearing up for a rebrand complete with slashed prices and 'sausage sizzlers', which had proved a hit with its Australian customers.
The business promptly ousted Homebase's existing management team made its bricks-and-mortar debut in 2017, but the results were more DIY SOS than Grand Designs. After haemorrhaging sales, the retail giant cut its losses and exited the UK market in 2018.