HMV Group's first jointly occupied HMV and Waterstone's shop opened this week on the Silverlink retail park in Wallsend, about four miles northeast of Newcastle.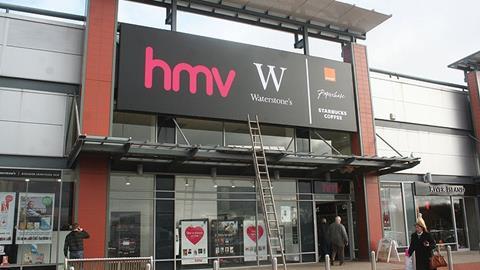 The 12,500 sq ft shop - which also houses concessions for Paperchase, Starbucks and Orange - features both brands on the fascia.
Inside, the 4,500 sq ft HMV offer is at the front of the shop, and a 5,500 sq ft Waterstone's is at the rear. Paperchase is in the middle of the two sections. In-store speakers have been angled to ensure the music playing in HMV does not disturb shoppers browsing the book aisles at Waterstone's.
The 2,500 sq ft mezzanine level houses the Starbucks.