Shoppers across Europe have ranked cleanliness, price and convenience as the most important factors when deciding where to shop.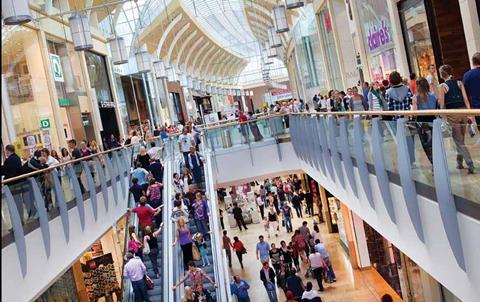 Having a good range of retailers is also an important driver when deciding which shopping destination to visit. 88% of consumers cited it as having an influence in the report by CBRE.
Young shoppers (18 to 24 years old) in particular want a social experience. Two in five people from this age group use social media channels to keep up with special offers, as do 36% of young female shoppers.
When drilling down to country level, only 24% of young consumers in Germany use social media, compared with 60% in Romania and 62% in Turkey.
The survey of 21,000 European consumers across 21 countries found that entertainment facilities such as a cinema, bowling, free wi-fi and a good place to meet friends also emerged as a "significant attraction factor".
CBRE head of cross-border retail Peter Gold said: "The overall shopping experience can be crucial to the success or failure of many schemes across the world.
"As consumers become ever more demanding, shopping centre owners are increasingly having to invest in making their centres more 'experiential' to boost footfall as well as the all-important dwell time.
"High-quality dining options, entertainment, special events and play areas for kids and grown-ups are all becoming more commonplace."