Footwear and accessories retailer Dune will launch its first US store next month in New York's SoHo neighbourhood.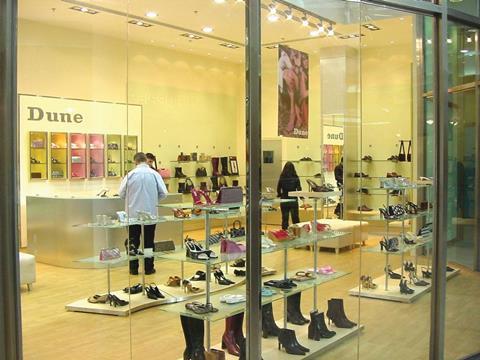 The retailer claims the 2,000 sq ft store marks the start of a "major expansion" in the US.
A US roll-out is set to continue next year with Dune planning to open a store in the Westfield World Trade Center shopping centre.
Dune executive chairman Daniel Rubin said: "We see a massive opportunity to open Dune London stores in the US. This is a key element in our international retail expansion plans.
"We have been searching for the right first store in SoHo, New York, for some time to showcase the brand. We believe the store at 518 Broadway ticks all the boxes in terms of position and size and can't wait for the opening this Fall."
The New York flagship store will include a "reverse catwalk" design, an inverted catwalk on its ceiling that it has introduced across its international store estate.
Dune has already expanded outside of the UK and currently operates stores in continental Europe, Asia, the Middle East and Africa.
The first standalone Dune store opened on London's Kings Road in 1993 and since then the retailer has expanded to over 250 outlets across the world.