Furniture retailer DFS will trial introducing its Dwell and Sofa Workshop fascias as concessions across some of its legacy stores.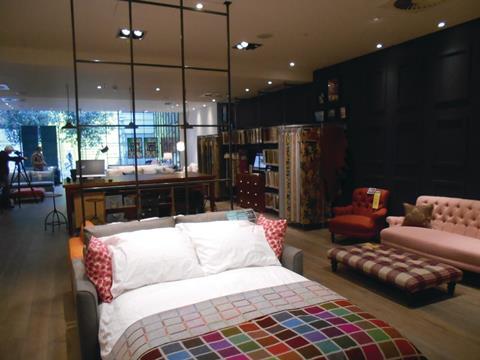 A Sofa Workshop shop-in-shop is planned for the Gateshead store, while Sofa Workshop and Dwell concessions will be introduced into DFS's Glasgow store.
DFS boss Ian Filby said the move was a "logical one to explore" because some of its legacy stores have 3,000 to 5,000 sq ft of spare space.
It is expected that the shop-in-shops will launch in September.
The decision to launch the initiative comes as DFS revealed the performances of Sofa Workshop and Dwell are continuing to improve.
DFS and Sofa Workshop have both recorded "double digit" sales growth during the year and account for less than 5% of DFS's total sales.
Filby believes the two fascias could continue to see double digit growth over the next few years.
DFS bought Sofa Workshop as a going concern because it believed DFS's economies of scale and online expertise could turn it around after struggles during the recession.
Filby said: "Sofa Workshop were pretty moribund in performance, we have been able to kick start that and Dwell we purchased out of administration because we saw a potential to return it to a successful proposition and clearly we have made some good progress this year."
Both Sofa Workshop and Dwell are profitable, but it is understood profits are only in the six figures.