DFS is to launch its first international store in the Netherlands this year on the back of improved sales and profits in its second half.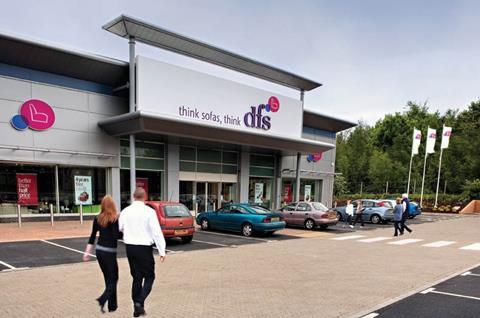 The furniture retailer will launch a store in Cruquius in the Dutch province of North Holland this year as it eyes a potential 10 to 15 stores in the country in the next few years.
DFS chief executive Ian Filby said the Netherlands was chosen for its first international store because its proximity meant it was easier to ship products there than some parts of Ireland and Scotland, while it is a highly fragmented market without one strong player.
News of the expansion came as DFS revealed its adjusted EBITDA was up 8.1% for the second half of the year ending August 2, while gross sales increased 6.6% during the period.
However, adjusted EBITDA for the 53 weeks ending August 2 was down from £84.6m to £81.4m despite annual gross sales increasing from £804.3m to £827m after a tough first half of the year.
Filby said that after six years of a turbulent times for the furniture market the three factors that drive the market - consumer confidence, ease of getting credit and the state of the housing market – have "aligned".
He said: "I don't expect the market to suddenly go stellar but one would anticipate a long, consistent and steadily growing market, it might be the beginning of a steady momentum."
Further international expansion
Alongside the company's expansion into the Netherlands, Filby is considering pushing into other international markets through partnership or franchise agreements.
However, Filby said DFS is cautious about identifying how big an international operation the company could have because "you have to crawl before you can walk or run".
International expansion comes after a multi-million pound investment in the company's web presence, which has involved a replatforming of the site to make it suitable for mobile and tablet devices.
DFS has also taken on former John Lewis managing director Luke Mayhew as a non-executive director to improve the business's governance.
Mayhew is the company's first non-executive director and Filby said he has been brought on to help with DFS's growth strategy as it transforms from a private company with a single owner to a "world-class company".
Filby added he had identified potential locations for the expansion of its Sofa Workshop and Dwell businesses, which DFS has acquired as part of a strategy of appealing to an "aspirational" shopper.
Filby said integrating Sofa Workshop and Dwell into DFS stores "remained an option" but there is not yet a plan in place to do so.
The Netherlands has proved a tough market for other British furniture retailers. Carpetright reported tough trading in the country in its last full-year results.