The Chancellor Philip Hammond has indicated that he is ready to soften the business rates blow after telling Conservative MPs he was "listening" to concerns.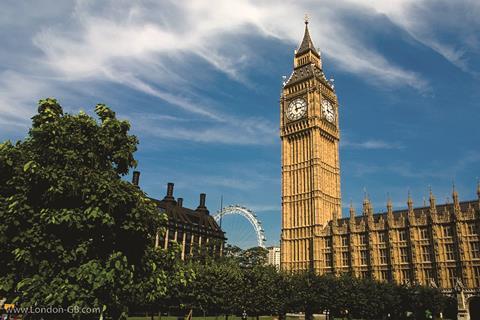 The property tax has sparked a backlash from a number of Tory MPs who are set to see rates soar in their constituencies.
Hammond's own Runnymede and Weybridge constituency is braced for a 13% spike in rates when they are revalued for the first time in seven years on April 1, in order to bring them in line with property values.
Prime Minister Theresa May's Maidenhead seat is among the areas also set to be affected by a jump in rates.
But the Chancellor last night told his party's influential 1922 committee that he was in "listening mode" over the policy, although he did not commit to any specific action.
Business groups and a number of Tory MPs have piled pressure on Hammond to reform how the tax is calculated ahead of April's budget.
They say the rise in rates will trigger a slew of store closures on Britain's high streets, with claims that some regions are facing rises of up to 400%.
But ministers say three-quarters of businesses will see their rates either go down or stay the same.
Following Hammond's 80-minute meeting with the committee yesterday, a source told The Guardian: "It is a real challenge to the tax system when you have a specific tax based on property.
"It is very difficult and he told MPs that he was alive to this but that it isn't something that can be changed overnight."
Ecommerce effect
Hammond told MPs that he was also aware of the growth of ecommerce.
Etail giant Amazon could enjoy a cut in the property tax bill it faces on its warehouses while smaller high-street shops face the prospect of going out of business amid exponential spikes in the tax.
The new rates will be set by the Valuation Office Agency in the coming weeks to bring them in line with property prices.
It means that retailers in cities such as London, where property prices have surged in the past seven years, are poised for a similar hike in business rates.
The revaluation is supposed to take place every five years, but the last revaluation was controversially delayed by the government.
It means the jump in rates this April is set to be more pronounced than usual.
However, the communities and local government secretary, Sajid Javid, and the Treasury chief secretary, David Gauke, insisted there had been "a relentless campaign of distortions and half-truths" about the planned changes.
They insisted that business rates would not rise for most firms, with just a quarter facing rising bills.
But Javid and Gauke have since come under pressure after it was suggested that they underestimated rates increases by as much as 7% in figures they set out.
The Liberal Democrats have since accused the ministers of misleading the public with "half-truths".