BrightHouse is accelerating its store expansion programme as it turns its investment from infrastructure to store roll-outs.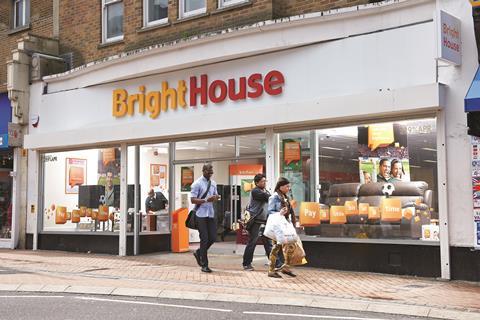 The rent-to-own retailer will open 20 stores over the next year as it eyes a total of 600 shops nationwide.
BrightHouse has unveiled its store expansion plan to coincide with the launch of its 300th store, which opens in Bognor Regis on Saturday April 11.
BrightHouse chief executive Leo McKee said: "We opened 12 stores in the year just gone and that was a conscious slowing down as we made huge investments in infrastructure including supply chain and getting our websites up and running."
McKee added BrightHouse was able to turn its attention to store expansion now the infrastructure investments had come to fruition.
McKee said the improving economy does not affect its business because BrightHouse's model is "pretty resistant to the fluctuations of the macro economy in the sense that the rent-to-own proposition suits a particular demographic better".
MP criticism
BrightHouse sells household essentials such as sofas, beds, fridges and washing machines for a small weekly payment to those who would not be able to afford paying in larger instalments.
The retailer and its rivals were criticised in February by an all-party parliamentary group of MPs that has accused rent-to-own retailers of "cashing in" on people's struggles.
The MPs made 20 recommendations to the Financial Conduct Authority regulator to introduce as a new blueprint for the sector.
McKee said: "We welcome the more detailed scrutiny. Over the last two or three years we have made a huge investment in the customer and making sure we treat them fairly.
"One of the things people sometimes miss is Brighthouse has always been regulated and we have enjoyed a constructive relationship with the FCA's predecessors such as the Office of Fair Trading."