Bookseller Foyles has revealed plans to open a store at the Grand Central Birmingham shopping centre development.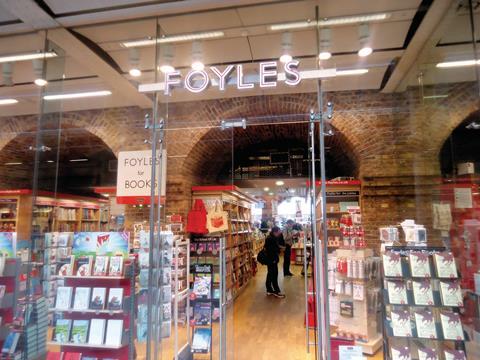 The shop will be the second Foyles bookshop to open outside of London following the launch of its Bristol Cabot Circus branch in March 2011.
The 4,300 sq ft store, which is expected to open in September, will be similar in size to Foyles' existing shops in Westfield Stratford City, Waterloo Station and the Royal Festival Hall in London.
It comes just a week after Foyles unveiled plans to close its Westfield London branch, following an agreement to surrender its lease early and pave the way for redevelopment of the mall.
Foyles is the latest retailer to commit to Grand Central Birmingham.
Owned by Birmingham City Council and due to open in September, the £150m retail development is expected to welcome 50 million visitors a year.
John Lewis has already signed to take a 250,000 sq ft space as the centre's anchor store.
Foyles chief executive Sam Husain said: "Grand Central Birmingham fulfils all of our criteria for a new store – a landmark retail destination with high footfall and a quality retail mix, including our neighbours John Lewis.
"We look forward to selling books to new customers in the West Midlands, whether they be local residents, visitors to Grand Central Birmingham or travellers passing through New Street Station."
Leasing director for Grand Central Birmingham Keith Stone added: "We are delighted that Foyles has chosen to open its Birmingham store at Grand Central joining an exciting array of premium retailers, restaurants and cafes already signed up.
"Foyles will be a major attraction for shoppers and commuters and will broaden the retail offering of Grand Central beyond fashion and accessories."