Department store group Beales has opened a standalone menswear shop at Fareham in Hampshire.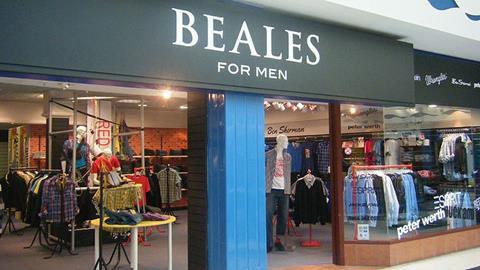 It is the 11-store retailer's first new opening since the early 2000s and came as Beales prepares for further openings following stakebuilding by shareholder and property entrepreneur Andrew Perloff.
The 14,000 sq ft Beales For Men store carries fashion brands such as Wrangler and Ben Sherman, as well as its own menswear brand Red i.
Beales chief executive Tony Brown said the chain could sustain 25 to 30 stores before it would be forced to alter its independent retailer model and infrastructure. He said: "We have ambitions to grow the business, we have the wherewithal."
Perloff, who increased his stake in the business to 29.7% in February, said he will back the growth plans, which could include acquisitions.
Beales will also launch a range of World Cup-related products in collaboration with retail entrepreneur and GIVe founder George Davies.