Fashion retailer Bank's former management are in the running, as well as franchisees of Danish fashion giant Bestseller, to take over stores left vacant by its collapse.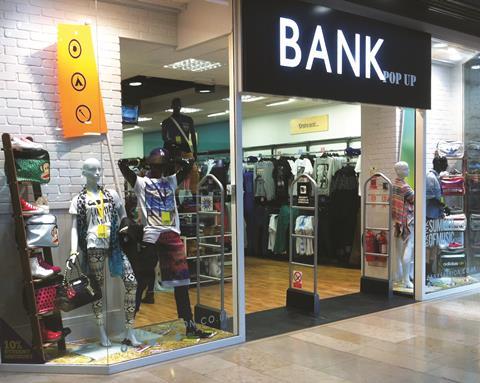 Retail Week understands that members of Bank's former management team are setting up a new fashion retailer and are at 'heads of terms' on 10 former Bank stores. The team is thought to have hired Leeds-based property agent Brassington Rowan.
Sources have said the retailer will sell young fashion and it is understood names being considered for the new venture include Mila & Co. The retailer is eyeing up to 20 stores this year, that are likely to cover about 2,000 sq ft to 3,000 sq ft.
Bestseller expansion
Meanwhile, two Bestseller franchisees are interested in about 10 former Bank stores as part of plans to roll out a new format selling the Danish fashion giant's Vero Moda, Vila, Only and Pieces brands.
The format debuted at Dublin's Dundrum shopping centre at the end of March under the @ The Studio name and it is believed there are plans to open 40 stores across the UK.
The format would provide a rapid and cost-effective way to roll out Bestseller's brands. At present Bestseller operates 31 Jack & Jones stores and a handful of shops for its other brands.
The new ventures come amid a flurry of entrants to the fashion market. Value fashion retailer Pep & Co is poised for a 50-store launch this summer, while George Davies has recently launched his new brand FG4 online, with plans to secure physical stores by next year.
Poundland and Holland & Barrett are among other retailers to have recently exchanged on former Bank stores. Savills is advising Bank administrator Deloitte.
Savills and Bestseller declined to comment.
Brassington Rowan did not return calls.